VP of Engineering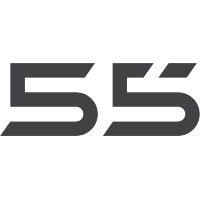 55 Foundry
Software Engineering
Remote
Posted on Saturday, February 26, 2022
Background:
The video game industry is rapidly evolving as disruptive new gameplay, monetization and distribution models take hold. Games as a service (GaaS), free-to-play, subscription platforms and cloud gaming all create dynamic new opportunities for publishers, yet alter traditional game economics. Extended game life-cycles, flatter revenue generation curves, more frequent and involved content releases and growing operational infrastructure needs introduce significant risk factors for publishers. To mitigate these risks, innovative new financing methods are required. NAX Gaming provides the solution.
Company Description:
NAX Gaming helps game publishers and developers raise capital, ignite asset value, catalyze innovation and grow audience through the securitization and sale of game-specific revenue streams.
We work with publishers and best-in-class financial partners to create secure, liquid and tradeable securities backed by forward game revenue. These institutional-grade securities offer publishers access to new lines of capital and investors new opportunities to participate in the vibrant and growing gaming space.
Job Description:
NAX Gaming is looking for a VP, Engineering to spearhead our technology initiatives and steer the product vision of the company. Responsibilities include developing and deploying: (1) a data ingestion engine to extract transactional data directly from in-game markets, and (2) a data aggregation/analytics engine to power a secure and scalable trading platform for institutional investors. The trading platform (site and app) will integrate data streams from multiple, disparate sources (games) and include wallet/payment infrastructure, order execution/management services, trade settlement/custodial protocols and trading and customer service tools.
The VP, Engineering will be responsible for setting the technical roadmap, selecting and dictating the tech stack based on modern software development best practices, managing vendor selection and relationships and ensuring PCI compliance of key architecture and data structures. They must be adept at building and managing high-functioning teams (offshore and onshore), designing and building enterprise-grade, highly-scalable and secure products, innovating technical solutions based on blue-sky business opportunities and operating in a fast-paced, demanding environment.
The rewards of this opportunity are vast. This person will be coming in at the ground floor of a high-tech, high-velocity startup innovating at the cutting-edge intersection of gaming and finance. They will have the opportunity to work with world-class partners across the financial, venture and gaming spaces and shape company priorities and vision. As a foundational employee, an attractive equity package will be made available.
Qualifications:
· 10+ years of experience managing engineering/technology teams
· Proven track record of building, deploying, scaling and shipping proprietary, enterprise-grade technology solutions and software
· Experience guiding technology stack based on business and technical requirements
· Experience sourcing and managing offshore development resources
· Experience in the design and development of financial-related products/services
· Experience with modern software engineering including microservice architecture, domain driven design, RESTful API design, k8s, PCI complaint architecture, in-transit data encryption, AWS/GCP, CI/CD, test driven design
· Experience and understanding of asset securitization and next-generation, structured financial securities
· Experience working at a seed-stage startup
· Strong passion for solving complex problems
· Experience with video games a plus
· Advanced degree in computer science, math or closely related discipline
Location: Manhattan Beach, CA