Branch Manager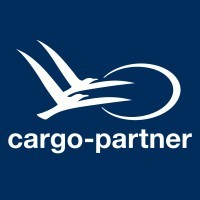 cargo-partner
Hyderabad, Telangana, India
Posted on Friday, December 23, 2022
P&L
Responsible for the financial and volume budgets as a profit center head and as CP routed budget for every product
Daily Control of the Branch's Budget Figures as well as ensuring timely electronic closure of the files in the system, including counter-check of job profits, Revenue, Volumes
In charge of the Branch's financial affairs including local cash flows, collections, controlling credit exposures
Monitoring the monthly overhead cost in line with the budget
Operations
Direct the overall operational planning for the operations teams in accordance and alignment with the branch strategy
Responsible for the management and key decisions pertaining to the day-to-day activities for the operations department, consulting with senior management when necessary
Reporting for the operations department is carried out in accordance with the SOP's and all documents pertaining to the same are well maintained
Ensure total compliance to external as well as internal rules and standards
Maintaining close coordination with overseas offices and consignees for pre-shipment and post-shipment documentations and all operational related activities.
Ensure the Branch Operational costs are as agreed by the management
Ensure the losses on account of operational errors are within agreed limits
Ensure standardized process wrt inbound & outbound cargo while dealing with overseas offices (E.g. Sending enquiry, sending quotation, sending routing orders, sending of pre-alert for exports, etc.)
Have a monthly check on Branch MIS / Dashboard & ensure that the cost is within the budget planned for the branch.
Key Account Management
Communicate with all customers promptly & effectively, keep them updated on all milestones related to shipments
All invoices of the assigned customers to be checked & signed.
Manage & build relations with the assigned customers
Business Development and Support
Strive to continually improve and build on the local organization and its performance
Determine the tactical and strategic plans with the management consent and implement it successfully
Introduce and promote services actively in the local market
Networking with the local airlines and shipping community and other stake holders
Personal Business "A" Category customers
Geographical & Market Expansion
Focusing more on Customer Retention especially A & B Customers
Represent cargo-partner logistics in the events and forums conducted by trade bodies specific to our industry for your respective region
Team Management
Sales hiring and manpower retention as per budget
Attrition of manpower should be within 10%
Ensure organised working & higher satisfaction levels within team members
Ensure 100% engagement & support for all team members