HR Executive ASEAN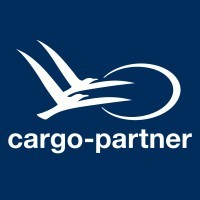 cargo-partner
People & HR
Singapore
Posted on Tuesday, February 7, 2023
Are you an experienced HR Executive looking for your next step but feel you have hit the ceiling with your current employer? Are you ready to increase your scope and take on a Regional role overseeing multiple countries and offices? If so, we have the perfect role at cargo-partner for you!
We have just had our most profitable year ever and our expansion plans are in full flow having recently opened up new offices in Barcelona and Mexico City this year. We now have over 160 offices in 40 countries and over 4000 employees worldwide with ambitious plans in the pipeline. We are growing our team in Singapore and we are looking for a Regional HR Executive for our ASEAN region that is both educated and experienced in HR.
In this crucial role, you will be working directly with our Regional HR Director to provide regional HR services to our ASEAN sites as well as corporate HR. To succeed at cargo-partner you will need to be determined and passionate HR professional that welcomes the challenge of working in turbulent and ever changing sector.
As a Regional HR Executive, you will receive an excellent annual salary coupled with a generous bonus scheme, 13th month bonus, medical insurance and access to an extensive range of cargo-partner company benefits and the opportunity to progress within the company, either in your own country or internationally. In this role, you will playing an integral role in the success of our ASEAN operation.
As we continue to grow our global network there simply could not be a better time to join the cargo-partner family.
What your role will cover:
·
Learning & Development:
Conduct training to staff; Perform training needs analysis; Support selection and development of learning aids; drive learning and development and ensure timely completion of mandatory online learning
·
Talent Acquisition:
Responsible for regional / assigned countries recruitment - post job ads; shortlist and screen applicants; coordinate & participate in interviews; collect handwritten letters and assessment reports (if applicable); perform telephone reference checks; prepare contract and application of work passes
·
Performance Management & Talent Review:
Monitor the PM progress and completion in accordance to the time schedule; Timely upload all completed and signed documents to Workday; Collect data and prepare PowerPoint slides for talent review sessions
·
Payroll Administration:
Perform payroll administration for Singapore (check, prepare, uploading to bank, organized pay slips etc.); Timely and accurate timely submission of the yearly income tax to IRAS; Timely and accurate monthly submission to CPF; Perform final tax clearance with IRAS for work pass holders; Liaise with all government agencies to ensure adherence to compliance laws and regulations
·
HRIS – PERS & Workday:
Timely and accurate update and maintenance of Workday and personal data for assigned countries; Follow-up with Corporate HR / IT on Workday related queries and achieve resolution
·
General HR and Admin work:
Prepare the monthly Asia HR Newsletter publication; Prepare bi-monthly staff movement report; Prepare data and PowerPoint slides for quarterly National & Regional Board meetings; Monitor and ensure all countries' timely completion of their quarterly Targets Review; Submit the quarterly employees turnover reports
What you will have:
·
Degree in Human Resources of Business Administration
·
At least 2 years of work experience, preferably with HR experience
·
Integrity, self-motivated and passionate in HR
·
Skillful in planning, organizing, coordinating daily and future activities
·
Meticulous, numeric and fast service oriented
·
Excellent interpersonal and communication skills.
·
Collaborative and able to work across boundaries and diversities
·
Non-discriminatory and maintain high confidentiality
·
Strive well under stress
·
Proficient in MS office (Excel /PowerPoint)
What we can offer:
·
A comprehensive career plan with professional growth opportunities working in a business with a relatively flat organizational structure
·
An opportunity to directly work and learn from our Regional HR Director
·
Autonomous role with the ability to implement your of own initiatives
·
Dynamic work in a stable international company with a leading position in the air and sea freight market
·
An excellent basic salary and benefit package – 13th month bonus, up medical insurance, access to cargo-partner benefits program
As we endeavor to keep expanding our business in to new regions, we ultimately expect our staff to grow with us and share our success. If you want to join us on our journey then please submit your application below; or if you would like to discuss the role in a little more detail please contact me:
jacob.smith
@cargo-partner.com