Business Development Manager - Reefer Sales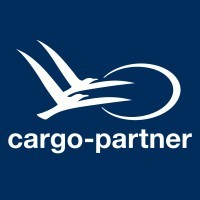 cargo-partner
Sales & Business Development
Bangkok, Thailand
Posted on Wednesday, February 15, 2023
Do you have experience selling Cold Chain products? Are you ready to increase your scope and take on a Regional Product Development role innovating our Reefer product whilst focusing on Commercial Development? If so, we have the perfect role at cargo-partner for you!
We have just had our most profitable year ever and our expansion plans are in full flow having recently opened up new offices in Barcelona and Mexico City this year. We now have over 160 offices in 40 countries and over 4000 employees worldwide with ambitious plans in the pipeline.
For over 15 years, we have served our clients across Thailand with our Air, Ocean, Road, and more recently Warehousing product portfolio and as we look to continue our growth, we are recruiting a Reefer Product Development Manager to join our well-established and successful Bangkok team.
In this crucial role, the post holder will be responsible for the strategic set-up, implementation and commercial development (hunting new business) for the Sea Temperature-Controlled Logistics Product, with a special focus on the medium term development. Key focus areas of the Reefer Business Development Manager are commercial development, procurement and business controlling.
As a Reefer Business Development Manager, you will receive an excellent annual salary coupled with a generous bonus scheme, medical insurance and access to an extensive range of cargo-partner company benefits and the opportunity to progress within the company, either in your own country or internationally. In this role, you will playing an integral role in the success of our Indo-ASEAN operation.
Your Responsibilities:
·
Responsible for the commercial development of our Reefer product
·
Responsible for achieving budget targets defined for the department
·
Manages company's Reefer business within the assigned geographical area, including its niche segments if applicable (e.g. Pharma, Flexi Tank, Tank Container, Foodstuff, Perishables, etc.)
·
Implements corporate and national product strategy and SOPs within own department
·
Develops the business within own profit centre - gain additional business from existing or new clients
·
Sources and negotiates buying conditions (prices and space allocations) with third parties for business in charge
·
Handles Reefer shipments in compliance with the company's rules, SOPs and management instructions
·
Responsible for the compliance of each physical and electronic transport file (own and tea's): collecting all legally and internally required documents and updating all required systems for each handled shipment
·
Informs and collects information from clients, suppliers, agents, partners, customs bodies regarding the handled shipments
·
Responds to requests for quotation with appropriate commercial offer, and/or offers full support to Sales in finding appropriate solution and offer, in combination with pricing
·
Participates in the recruitment process of new employees within the department
Why join cargo-partner?
·
Fast-paced work environment with quick decision making and autonomy
·
Guaranteed individual path of professional development
·
Competitive salary and benefits package
·
International Logistics service provider looking to grow into the Global Ocean Freight Top 20 by 2025. Become part of our success story!
Your Experience:
·
Proven experience in a commercial role within the logistics and cold chain logistics industry
·
Excellent understanding of cold chain solutions and operations covering all modes of international and domestic transportation, customs house brokerage, airfreight, warehousing and distribution and supply-chain management
·
Strong ability to qualify leads and to develop winning customer value propositions.
·
Excellent communication, presentation and negotiation skills.
·
You will have experience driving Reefer Ocean business throughout SEA, extensive experience developing, and selling end-to-end Cold Chain Solutions (Ocean/Air freight, CFS, Cold Storage, Customs clearance, Transportation, Cargo Insurance etc) to Reefer and Pharma clients.
You stand out from the crowd if:
·
You have Reefer Sales experience working within a global freight forwarding business or a Liner business
·
5 years' experience with Cold Chain Logistics background and business opportunities and networks
·
You're reading this job ad, and thinking of at least 5 customers you can target !!!
As we endeavor to keep expanding our business in to new regions, we ultimately expect our staff to grow with us and share our success. If you want to join us on our journey then please submit your application below; or if you would like to discuss the role in a little more detail please contact me:
jacob.smith
@cargo-partner.com