Manager Procurement & Trade Lane - Turkey, Greece, Bulgaria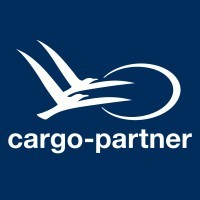 cargo-partner
Operations
China
Posted on Wednesday, March 15, 2023
Job Purpose
The Trade Lane & Procurement Manager acts as a revenue manager along trade lanes on a door/door basis, steering volumes by managing our yield and carrier commitments, and to provide access to ocean freight capacity of carriers in line with demand and at least possible cost to enable CP Logistics to profitably grow the business.
The primary purposes of this role are:
i. To plan and manage demand and supply per TR/GR/BG trade.
ii. To define corrective actions with business development (sales) and countries to reach agreed sales/yield targets and carrier commitments.
iii. To ensure targeted growth is achieved by coordinating the sales and procurement elements
in a focused manner on strategically important trade lanes.
iv. To develop CP Group Cost of Sales for Ocean Freight FCL/LCL on a door/door basis within trade lanes.
v. To negotiate and contracts carriers in line with product and carrier strategy.
vi. To ensure effective supplier relationship and regular performance management of carriers.
vii. To act as the top level contact for CP areas and carriers within the geographic scope of the trade lane.
viii. Execute VOC/NVOCC Carrier Policy/Strategy, including monitoring of adherence to Carrier Policy
ix. Ensure that capacity agreements for FCL are maintained in the respective systems
x. Interface between Corporate Trade Procurement and Country Management in steering execution of Trade Lane Concept (incl. monitoring)
xi. Regular Exchange with Corporate Trade Procurement on carrier policy incl. corrective actions
xii. Monitor Inbound/Outbound volume development/trade lane aligned with target setting
xiii. Track Country procurement execution against plan with respect to volumes and carriers and initiate and track corrective actions as required
xiv. Provide input to Corporate Trade Procurement on pricing analysis and support resolution of country concerns (e.g. better pricing / selection of core carriers, co-loaders and strategic vendors)
xv. Create and maintain buying rate visibility