Head of Sales - Singapore and Malaysia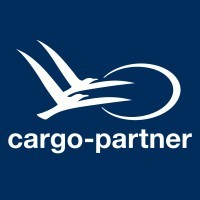 cargo-partner
Sales & Business Development
Singapore
Posted on Wednesday, March 22, 2023
Are you a Sales Manager seeking a new challenge? Perhaps you are a Senior Business Development Manager with a passion for leading sales teams. If this sounds like you keep reading…
…cargo-partner has an exciting new vacancy to manage our sales teams across Singapore and Malaysia. The Head of Sales will report directly to the Managing Director for Singapore and Malaysia and will lead our Inside Sales Representatives and Business Development Managers across three sites, Singapore, Kuala Lumpur, and Penang.
We have just had our most profitable year ever and our expansion plans are in full flow having recently opened new offices in Barcelona and Mexico City, and with our Penang office set to open later this year we are showing no signs of slowing down. 2023 is the year of the sales person at cargo-partner, and we are investing heavily in our sales divisions across Singapore, Malaysia, and beyond!
Alongside managing our sales teams in Singapore and Malaysia, the post holder will be responsible for setting our new business development strategy across the region as well as focusing on the commercial development of our Sea and Air product portfolio. At cargo-partner 'we take it personally' and we expect our Head of Sales to build strong long lasting relationships with new and existing customers to maximize both customer satisfaction and revenue. To succeed you will need to have held a similar role at another freight forwarder, experienced managing sales teams, devising sales strategies, and be an expert in hunting new business leads and managing the sales process through to order and delivery.
As a Head of Sales, you will receive an excellent annual salary coupled with a generous quarterly sales incentive scheme, company car, 13th month bonus, travel allowance, medical insurance and access to an extensive range of cargo-partner company benefits and the opportunity to progress within the company, either in your own country or internationally. This role is more than just hitting your KPI's but playing an important role to build relationships and our brand in the region.
What you will do:
·
Lead, support, challenge and monitor the performance of our sales force across Singapore and Malaysia feeding back to the Managing Director
·
Develop and implement new sales strategies to generate new business and service existing clients
·
Drive and generate new business development through selling our cargo-partner Sea, Air and Road product portfolio
·
Spearhead and participate in tender bids and lead price negotiation with customers, preparing all proposals and quotations
·
Coordinate, direct and lead business development within defined field of responsibilities at department level
·
Represent the interests of the company before third parties
·
Mentor and train management potentials
·
Closely collaborate with cross functions and borders to achieve a seamless delivery of our services
·
Develop and positively nurture the excellent good relationships with existing customers to maximize customer satisfaction and grow existing business
·
Build long-term relationships with clients to develop a robust business partnership
·
Perform regular and quality updates via our Customer Relations Management system
·
Perform cost-benefit and needs analysis of existing/potential customers to meet their needs
What you will bring:
·
You will have extensive experience in the freight forwarding industry with a proven record of accomplishment in field sales
·
Experienced in managing a sales team(s)
·
Confident in both managing teams and hunting new accounts
·
A true commercial thinker, tenacious attitude and drive to succeed
·
Outstanding communication, persuasive and influencing skills
·
A professional who can win business on service and not price
·
Able to develop a winning proposal and costing schedule to beat any competitor
·
Have an entrepreneurial edge to enhance the sales process to win business when opportunities are recognised and to justifiably adapt the sales process to win new business
·
You will ideally have experience in the freight forwarding/logistics industry with proven record of accomplishment in field sales
Personal Qualities:
·
Proven record of own business development with multinationals
·
Convincing presentation skills in native tongue and English language
·
Sales and results oriented
·
Good manners and appearance
·
Motivating/Self-motivating
·
Willingness and ability to travel
What we can offer:
·
A comprehensive career plan with professional growth opportunities working in a business with a relatively flat organizational structure
·
The opportunity to join a business that is investing in growth in the region
·
Autonomous role with the ability to implement your of own initiatives
·
Dynamic work in a stable international company with a leading position in the air and sea freight market
·
An excellent basic salary and benefit package – company car, 13th month bonus, quarterly sales incentive scheme, medical insurance, transport allowance, fuel allowance, mobile phone allowance
As we endeavor to expand our business in to new regions, we ultimately expect our staff to grow with us and share our success. If you want to join us on our journey, please submit your application below; or if you would like to discuss the role in a little more detail please contact me:
jacob.smith
@cargo-partner.com