IT Support Engineer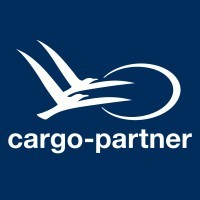 cargo-partner
IT, Customer Service
Bratislava, Slovakia
Posted on Friday, April 14, 2023
Become a member of our Service Desk team and help us optimize services on behalf of the business, overseeing the IT functions.
As a point of contact for all cargo-partner IT users, you will be responsible for the qualitative support of our employees and their
desktop environment
(PC, notebook, tablet, smartphone, printer, telephone systems, etc.) as well as
industry-specific applications
. Help the team keep operations running smoothly for more than 3000 users worldwide!
Here's what you're expect to do on a typical day :
1st and 2nd level support for Windows-based user applications
User management - permission management of several systems
Asset management: care of employees regarding their IT workstation equipment
Maintenance of the global network infrastructure
Support of telecommunication systems (IP telephony)
Collaboration on IT projects throughout the life cycle of IT infrastructure/organizational programs
Handling incoming support requests from end users
Experience & skills you need :
Completed technical education with a focus on IT or equivalent work experience
Basic knowledge in the areas of network technology and server landscapes
Knowledge of Windows operating systems (desktop required, server desirable) and MS Office
Solution oriented approach and team player
High operational readiness, problem-solving competence and proactivity
Good English skills
Why cargo-partner:
Career plan and professional growth opportunities? We guarantee an individual path of professional development. We give development opportunities in various projects.
Stability of employment? Dynamic work in a stable international company with a leading position in the air and sea freight market. We focus on long-term cooperation. After the project is over, we talk, listen and provide further challenges.
Benefits? We provide technical and personal trainings, eLearning, co-financing of language courses and more.
follow us with hashtags: #cargopartner #workingdigital
Ready to get things moving? Join our team
Wage (gross): from 1700 EUR/month *By legal requirement we are providing the information about the basic wage component (minimum salary) for the advertised position. Based on your experience/profile, the final financial conditions will be the subject to discuss and negotiate at the personal interview, however, not less than above mentioned minimum salary component.
cargo-partner je popredná medzinárodná spoločnosť poskytujúca služby v oblasti prepravy a integrovanej logistiky. Svojim zákazníkom zabezpečuje komplexné portfólio riešení pre leteckú, námornú, cestnú prepravu a skladovanie. S centrálou v Rakúsku a viac ako 4.000 zamestnancami vo viac ako 40 krajinách sveta ponúka pútavý kariérny štart pre talentovaných ľudí bez skúseností, ako aj hodnotnú príležitosť pre odborníkov z oblasti logistiky a obchodu. Na Slovensku pôsobí od roku 1993 a jej pobočky nájdete v Bratislave, Dunajskej Strede, Žiline a v Košiciach.
Veríme v nadväzovanie dlhodobých vzťahov a investovanie do neustáleho rozvoja našich zamestnancov. Či už sa chcete ponoriť priamo do vôd oddelenia prepravy a predaja, zapojiť sa do našich tímov v oblasti práva, financií alebo účtovníctva alebo ukázať svoj talent v oblasti ľudských zdrojov či špičkových IT riešení - radi by sme vás spoznali.
Pošlite nám Vašu žiadosť ešte dnes! Zaberie to iba chvíľku.
V prípade akýchkoľvek otázok nás prosím kontaktujte na: sk.jobs@cargo-partner.com.
Všetky informácie ohľadom spracúvania Vašich osobných údajov nájdete na
https://www.cargo-partner.com/fileadmin/public/Legal_Downloads/Privacy-policy-for-applications.pdf