Road Operations Manager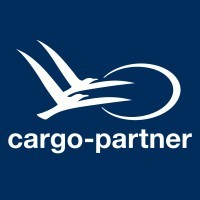 cargo-partner
Operations
Frankfurt, Germany
Posted on Sunday, April 16, 2023
'Great culture, dynamic growth plans, superb team support and a business that offers superb personal and career development'
Having doubled our turnover over the past 3 years, we have now expanded to over 40 offices in 140 countries and 4000 employees and have further ambitious plans in the pipeline.
Our exceptional and positive culture has undoubtedly been a key factor in our growth and this is evident in the fact that we have just had our most profitable year ever and our expansion plans are in full flow. For example we have recently opened up new offices in Barcelona, Chicago and Mexico City with new openings planned for 2023.
Join us on an exciting journey where in your role as a
Road Operations Manager
you will manage and motivate a dedicated team to deliver a first class customer experience to our clients and assist in the growth of our Road Division which is receiving major financial investment as part of our global strategic plans.
We can provide an excellent stage for you to both meet your aspirations and career ambition both in Deutschland or even internationally. This is a key role that requires the expertise of a commercially astute leader with robust budgetary, compliance and client communication skills that can assist in the efficient running of the operation and assist in driving sales initiatives to maximize site revenue potential.
As we continue to grow our global network there simply couldn't be a better time to join the cargo-partner family.
· The Management and development of a dedicated and very customer focused team, providing clear and consistent direction and instruction to ensure a clear focus for all.
· Preparation of quotations and coordination for internal enquiries
· Compliance regarding site processes and financial agreements with carriers.
· Support and advice both nationally and internationally.
· Price negotiations with trucking companies and other service providers involved in transport.
· Support and administration of the product account.
· Handling the sales/product interface and regular participation in internal sales calls
· Administration of the Sales Lead List Road and coordination of the follow-up with the relevant contacts in the Sales Team.
· Preparation of roadmaps and rates for Sales and the Customer Service Teams on a monthly basis.
· Supporting the RPM with monthly reporting.
What you will bring:
· Very good experience within freight forwarding and logistics services where you will have ideally completed training as a management assistant in freight forwarding.
· You should have at least 3 years professional experience in a similar function, e.g. Road Operations Manager
· Experience in leading, developing and creating a successful team/teams
· Commercially astute with good sales experience, dealing with customers and gaining business opportunities.
· Robust and meticulous when it comes to compliance issues whether it is Health and Safety, Site Procedures and Practices, Financial reporting or Sales negotiations.
· Strong negotiating skills, achieving positive and financially
· English language skills, both written and spoken (mandatory)
· Very good MS Office experience
· Good with figures, finance and budgetary control.
· Solution orientation with the ability to work in a team
What we can offer you:
· Excellent salary ( 13th salary) and other excellent benefits you would expect for this position.
· Excellent national and international career and development prospects.
· A future-proof job in a company with innovative strength and economic stability and a business that cares for the environment and green issues with our owner investing in green technology within the aviation industry to reduce our carbon footprint.
· The ability to have the autonomy to shape the Site strategy and come up with your own initiatives that will be listened to within our open and friendly culture
· A highly motivated team with great international and national colleagues.
· Training opportunities and space for personal development.
· Interesting additional benefits (attractive company pension scheme, JobRad, employee discounts)
We look forward to discussing this role, our business and culture in more detail with so if you would like to apply please forward your CV to:
iain.campbell@cargo-partner.com
However to get a real feel for us and our culture please visit our LinkedIn live page to get an insight into our operations and people:
Company Introduction:
cargo-partner is a privately owned full-range info-logistics provider offering a comprehensive portfolio of air, sea, land transport and warehousing services, with special expertise in information technology and supply chain optimization. The company operates over 140 offices in over 40 countries around the world to create fast and efficient solutions for a wide range of industries. With the SPOT platform, cargo-partner ensures easy cooperation and full transparency throughout the supply chain.
If you are looking for a challenging position in an innovative and dynamic international company, we want to get to know you!