Branch Manager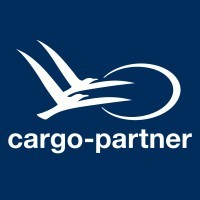 cargo-partner
Bengaluru, Karnataka, India
Posted on Tuesday, April 18, 2023
Are you looking to
build a long-term career
with a key player in forwarding and logistics? Join our international team at cargo-partner and become a part of ongoing success story. To support our growth in India, we are hiring highly motivated and smart individuals who believe in delivering quality service to fulfill customer needs. If you are excited about meeting operational challenges, let's talk!
Are you looking for the challenging position? Contact us today and you could
be the next cargo-partner
!
Why join cargo-partner?
·
Dynamic leadership with energetic team
·
Competitive salary package
·
Attractive incentive rewards
·
Professional development
·
Exciting opportunities for career growth
·
Maximum health insurance coverage
Your day to day responsibilities :
Direct the overall operational planning for the operations teams in accordance and alignment with the branch strategy
Responsible for the financial and volume budgets as a profit center head and as CP routed budget for every product
Daily Control of the Branch's Budget Figures as well as ensuring timely electronic closure of the files in the system, including counter-check of job profits, Revenue, Volumes
In charge of the Branch's financial affairs including local cash flows, collections, controlling credit exposures
Monitoring the monthly overhead cost in line with the budget
Process review and continual improvement through KPS result. Compile and maintain SOP'S
Ensure the Branch Operational costs are agreed by the management
Meet goals and metrics. Manage and review profit reports
Communicate with customers promptly & effectively
Maintain close coordination with overseas offices for pre-shipment and post-shipment documentations
Monitors working discipline and assesses the work and results of the employees
Personnel leadership and planning for the branch in cooperation with country Managing Director
Determine the tactical and strategic plans with the management consent and implement it successfully
Focusing more on Customer Retention
Skill Set and Qualification
Bachelor's Degree or equivalent work experience
8+ years of management experience including strong working knowledge of air& ocean operation
Analytical approach to daily problem solving and ability to anticipate coming situations
Ability to meet sales targets and production goals
Excellent organizational skills, result driven and customer focused
High Integrity, ability to coach and mentor while creating a solid team
What next? Apply directly or get in touch with us at deepti.pillai@cargo-partner.com
follow us with hashtags: #cargopartner #workingdigital
Company Introduction:
cargo-partner is a privately owned full-range info-logistics provider offering a comprehensive portfolio of air, sea, land transport and warehousing services, with special expertise in information technology and supply chain optimization. The company operates over 140 offices in over 40 countries around the world to create fast and efficient solutions for a wide range of industries. With the SPOT platform, cargo-partner ensures easy cooperation and full transparency throughout the supply chain.
As a family-owned business, we are very employee-oriented and want to work with you to develop your career and personal goals. Take a look at our
Mission & Vision
.
Find out more about cargo-partner from our
Youtube
channel
Learn about Life at cargo-partner
here
If you are looking for a challenging position in an innovative and dynamic international company, we want to get to know you!