IT Controller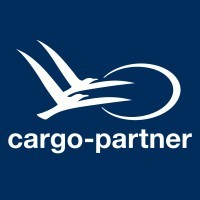 cargo-partner
IT, Accounting & Finance
Bratislava, Slovakia
Posted on Wednesday, May 3, 2023
The purpose of this role is to support the core Controlling function and operation in financial reporting and target planning processes. The role focuses in supporting routine mandatory tasks, required due to mandatory company processes. The position makes a critical contribution in providing timely, accurate and value-added data information to the controlling team, top management as well as external stakeholders.
Responsibilities:
Cross-departmental definition/maintain of processes and monitoring of compliance with the specified processes, IT transfer pricing / service charging process, etc…
Analyze of deviations and development of measures to control subscriptions
Monitoring of corrective measures in case of deviations
Support in cost planning and calculation of expectations
Ongoing examination of the content of all financially relevant figures as well as analysis and commenting of target/actual comparisons in selected subscription
Recognition of content and background of IT services and key figures
Support the team's data management operation
What we are looking for:
Finance background +3 years of experience (ideally in the area of IT and/or project controlling, change/setting of the process management)
Strong analytical thinking skills and a structured way of working
Very good knowledge of Microsoft Excel, SAP Analytics
Structured and precise way of working, quick comprehension, high affinity for numbers
Thinks outside the box and can connect different pieces of information to a bigger, inter-disciplinary picture
Fluent in English other European languages as a plus
cargo-partner je popredná medzinárodná spoločnosť poskytujúca služby v oblasti prepravy a integrovanej logistiky. Svojim zákazníkom zabezpečuje komplexné portfólio riešení pre leteckú, námornú, cestnú prepravu a skladovanie. S centrálou v Rakúsku a viac ako 4.000 zamestnancami vo viac ako 40 krajinách sveta ponúka pútavý kariérny štart pre talentovaných ľudí bez skúseností, ako aj hodnotnú príležitosť pre odborníkov z oblasti logistiky a obchodu. Na Slovensku pôsobí od roku 1993 a jej pobočky nájdete v Bratislave, Dunajskej Strede, Žiline a v Košiciach.
Veríme v nadväzovanie dlhodobých vzťahov a investovanie do neustáleho rozvoja našich zamestnancov. Či už sa chcete ponoriť priamo do vôd oddelenia prepravy a predaja, zapojiť sa do našich tímov v oblasti práva, financií alebo účtovníctva alebo ukázať svoj talent v oblasti ľudských zdrojov či špičkových IT riešení - radi by sme vás spoznali.
Pošlite nám Vašu žiadosť ešte dnes! Zaberie to iba chvíľku.
V prípade akýchkoľvek otázok nás prosím kontaktujte na: sk.jobs@cargo-partner.com.
Všetky informácie ohľadom spracúvania Vašich osobných údajov nájdete na
https://www.cargo-partner.com/fileadmin/public/Legal_Downloads/Privacy-policy-for-applications.pdf