Business Development Manager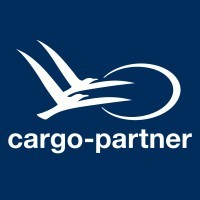 cargo-partner
Sales & Business Development
United Kingdom
Posted on Monday, May 15, 2023
Are you an experienced Business Development Manager but feel you have reached the ceiling in your current role? Are you sufficiently compensated for your business contribution? Perhaps you are eager to join a truly global business where you can succeed both in the UK and internationally. Whatever your circumstances cargo-partner could, be your answer!
In our relatively short time in the UK we have enjoyed remarkable success and as we look to strengthen our sales team across the UK we are on the hunt for a Business Development Manager that has extensive experience particularly within Road Freight sales – experience selling Air and Ocean freight would be a bonus. This will be a remote field sales position covering the Midlands, with occasional travel to our UK sites (Manchester, Basildon, and Bradford). This is an opportunity to join a growing global business and help write our success story here in the UK.
In this crucial role, you will be on the road driving and generating new business development through selling our cargo-partner Road and Warehousing product portfolio whilst building strong long lasting relationships with new and existing customers to maximize both customer satisfaction and revenue. To succeed at cargo-partner you will need to be a resilient, determined salesperson who has experience in targeting, researching, and hunting new business leads and managing the sales process through to order and delivery.
As a Business Development Manager, you will receive an excellent annual salary coupled with a generous quarterly sales bonus scheme, car allowance, and access to an extensive range of cargo-partner company benefits and the opportunity to progress within the company, either in your own country or internationally. This role is more than just hitting your KPI's but playing an important role to build relationships and our brand in the region.
What will you do?
·
You will largely be travelling around the local region to drive and generate new business development through selling our cargo-partner Road and Warehousing product portfolio, with some Air and Ocean sales where required (training can be provided if no previous Air and Ocean experience)
·
Develop and positively nurture the excellent good relationships with existing customers to maximize customer satisfaction and grow existing business
·
Spearhead and participate in tender bids and lead price negotiation with customers, preparing all proposals and quotations
·
Build long-term relationships with clients to develop a robust business partnership
·
Perform regular and quality updates via our Customer Relations Management system
·
Represent interests of the company before third parties
·
Perform cost-benefit and needs analysis of existing/potential customers to meet their needs
·
Interact with and enhance even further the excellent relationship and teamwork with other departments in the company.
What does the right candidate look like?
·
You will have the skills required to professionally sell over and above a standard "sales role"
·
A true commercial thinker, tenacious attitude and drive to succeed
·
Outstanding communication, persuasive and influencing skills
·
A professional who can win business on service and not price
·
Able to develop a winning proposal and costing schedule to beat any competitor
·
Have an entrepreneurial edge to enhance the sales process to win business when opportunities are recognised and to justifiably adapt the sales process to win new business
·
You will have experience in the freight forwarding/logistics industry with proven record of accomplishment in field sales
What can we offer?
·
A comprehensive career plan with professional growth opportunities working in a business with a relatively flat organizational structure
·
Autonomous role with the ability to implement your of own initiatives
·
Dynamic work in a stable international company with a leading position in the air and sea freight market
·
An excellent basic salary and benefit package – car allowance, quarterly bonus scheme, fuel allowance, mobile phone allowance, 25 days holiday, and access to a range of other cargo-partner benefits
If you think that you have what it takes to succeed here at cargo-partner and want to join us on our journey then please submit your application below; or if you would like to discuss the role in a little more detail please contact me:
jacob.smith
@cargo-partner.com
Company Introduction:
cargo-partner is a privately owned full-range info-logistics provider offering a comprehensive portfolio of air, sea, land transport and warehousing services, with special expertise in information technology and supply chain optimization. The company operates over 140 offices in over 40 countries around the world to create fast and efficient solutions for a wide range of industries. With the SPOT platform, cargo-partner ensures easy cooperation and full transparency throughout the supply chain.
If you are looking for a challenging position in an innovative and dynamic international company, we want to get to know you!