Manager- Key Accounts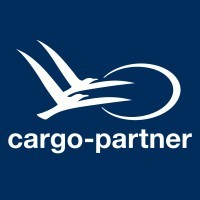 cargo-partner
Mumbai, Maharashtra, India
Posted on Wednesday, May 17, 2023
Are you looking to
build a long-term career
with a key player in forwarding and logistics? Join our international team at cargo-partner and become a part of ongoing success story. To support our growth in India, we are hiring highly motivated and smart individuals who believe in delivering quality service to fulfill customer needs. If you are excited about meeting operational challenges, let's talk!
Are you looking for the challenging position? Contact us today and you could
be the next cargo-partner
!
Why join cargo-partner?
·
Dynamic leadership with energetic team
·
Competitive reward package
·
Attractive incentive rewards
·
Professional development
·
Exciting opportunities for career growth
·
Maximum health insurance coverage
Responsible for managing one or more identified customer accounts and be the single point of contact for the customer within the company Organization
 Responsible for delivering the budgeted revenues and gross margins through deep selling and cross selling of products/services to the customers.
 Be the first point of contact for –
 Agreeing on the scope of services and the KPI's for measuring the quality of service delivery
 Having a clear SOP drawn up for each service and having the same signed up both by the product heads as well as Customer
 Disseminating the SOP and KPI's across the product teams and training the teams on the same
 Driving the individual customer service executives to ensure that the service delivery is as per agreed KPI's
 Identifying opportunities for expanding services and organizing meetings with individual product heads tonnage the entire process up to closure(commercial agreement included)
 Escalation point where service issues arise which are not properly handled by the individual Customer service or Operations within the product.
 Renewal of contracts and commercial terms at regular intervals.
 Ensuring that the SOP and KPI's are circulated to the concerned people within the company network where required
Your Qualifications
Graduate ,PG/MBA Preferable
10+years of experience, preferably 2-5 years from relevant industry
Customer Service Orientation
Achievement Orientation
Drive Initiative
Energy & Teamwork
Flexibility and Resilience
Process Orientation
Negotiation and Selling skills
follow us with hashtags: #cargopartner #workingdigital
Company Introduction:
cargo-partner is a privately owned full-range info-logistics provider offering a comprehensive portfolio of air, sea, land transport and warehousing services, with special expertise in information technology and supply chain optimization. The company operates over 140 offices in over 40 countries around the world to create fast and efficient solutions for a wide range of industries. With the SPOT platform, cargo-partner ensures easy cooperation and full transparency throughout the supply chain.
As a family-owned business, we are very employee-oriented and want to work with you to develop your career and personal goals. Take a look at our
Mission & Vision
.
Find out more about cargo-partner from our
Youtube
channel
Learn about Life at cargo-partner
here
If you are looking for a challenging position in an innovative and dynamic international company, we want to get to know you!