Vietnam, Trade Lane Manager - Intra Asia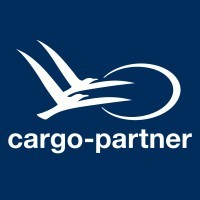 cargo-partner
Ho Chi Minh City, Vietnam
Posted on Wednesday, May 17, 2023
1. Sales Responsibilities:
a) Generate own new business on the assigned trade lane as per agreed targets
b) Grow the assigned tradelane by supporting other sales (Global sales, Regional sales, local sales, overseas sales) on their customer opportunities.
c) Do joint sales calls with sales locally & overseas
d) Develop and execute a comprehensive route plan aimed at identifying the top regional/industry opportunities and expanding business to both new and existing accounts in cooperation with product team
e) Identify, develop and maintain relationships with key decision makers at all levels, shippers, consignees, carriers, product management and overseas offices within the trade lane.
f) Perform all sales responsibilities for sales activity KPI's & system usage in line with the companies requirements
2. Product responsibilities:
a) Understand and build up market intelligence for the lane of responsibility.
b) To inform and update sales in own offices within trade lane about product specifications.
c) To work with Procurement team for all mode of transport for pricing and costing strategy, carriers/airlines relations whenever necessary
3. General Responsibilities:
a) Communicates in a polite and professional manner & acts with good faith, in the interest of the company
b) Abides by all company ́s internal and legal rules and regulationsincluding the code of conduct and data secrecy agreement
c) Shows diplomacy when handling conflict situations. Request written opinion and escalate the problem as soon solution is beyond own authority level
d) Performs additional tasks, assigned by the employer as per employee's qualification and role, according to company's operational needs
Minimum Education /Qualifications/Experience:
Bachelor degree
At least 5 year experience in Logistics/Forwarding
Special Knowledge:
Computer basic knowledge, MS Office (doc., xls., ppt.)
AS 400 user know-how
S.P.O.T. know-how and ability to demonstrate
English language spoken and written
Personal Qualification
Above all a proactive, self-motivated selfstarter having
Proven record of own successful business development
Convincing presentation skills in native tongue and English language
Negotiation skills
Self-confident
Positive attitude
Good manners and appearance
Willingness and ability to travel and travel min. 10 - 12 weeks per year overseas
Intercultural interest, skills and experience
Experience in inbound/outbound business
Experience in all cargo-partner products
Company Introduction:
cargo-partner is a privately owned full-range info-logistics provider offering a comprehensive portfolio of air, sea, land transport and warehousing services, with special expertise in information technology and supply chain optimization. The company operates over 140 offices in over 40 countries around the world to create fast and efficient solutions for a wide range of industries. With the SPOT platform, cargo-partner ensures easy cooperation and full transparency throughout the supply chain.
If you are looking for a challenging position in an innovative and dynamic international company, we want to get to know you!