Junior Controller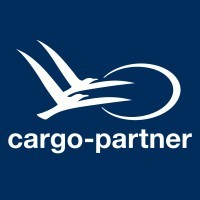 cargo-partner
Accounting & Finance
Belgrade, Serbia
Posted on Tuesday, May 23, 2023
Do you want an exciting career with a dynamic and responsible position?
Join our Controlling Team in Dobanovci
We are looking for a self-driven and motivated individual by taking on the role of:
JUNIOR CONTROLLER
What you´ll be doing:
·
Proactive checks during the month and after closing, keep good quality measurement (KPI) such as minus positions, open reserves, invoicing speed, audit of files, position transfers, minus customers, low/high margins, lost customers...;
·
Estimation of the results before month end closing on business and costs;
·
Executes the month-end closing process within given deadlines in the TMS system and in SAP, and escalates to superior in case of delay by the countries;
·
Be responsible, during and after the month-end-closing, to check the correctness of the bookings of costs in appropriate cost centers and elaborate cost increase and deduction
;
·
Closing and reported results in Jasper, and make the result analysis (incl. non-operational result)
;
·
Review the FTE allocation according cooperate directives within deadline
;
·
Maintains and adjust Assessment and Distribution file to obtain the correct cost allocation within the country, review and book updated allocation keys, calculate and book fixed cost allocation
;
·
Prepare monthly, quarterly and yearly standard reporting package based on country/regional/cooperate requirements
;
·
Participation on various regular and ad hoc meetings related to financial and operational reports and rankings on country/regional level
;
·
Checks business units on profitability and productivity (Product/Sales/Admin) escalate to Line Management and Regional Controller for improvement if applicable
;
·
Be responsible for the measurement of uploaded documentation files
;
·
Checks and challenge of the target setting and evaluation process, in collaboration with HR/Line Management
;
·
Maintains the reporting process documentation up to date
;
·
Be responsible for the planning, implementation and testing of new Jasper reports, according to the reporting requirements
;
·
Organizes and monitors the roll-outs of new implemented Jasper reports, by informing and training the key users, keep records on participants and feedback to the business owner
;
·
Provides first level support via the service desk ticket-system
;
·
Maintenance of the controlling master data
;
·
Maintains and creates cost centers, profit centers and other controlling related master data (e.g. relation codes, etc.) in company's internal accounting and transport management system (e.g. SAP, Traff400, FM3K, etc.)
;
·
Performs random checks, if master data update requests were sent from the countries in case of left employees
;
·
Supports the regional and country controllers with the maintenance of relevant controlling master data, on their request
;
·
Plan and organize the budget process according standard procedure and roles
;
·
Analyze existing situation, collects and centralizes budget data from business owners and discuss with the units, cooperate/escalate with Regional Controller and make final adjustment on budget based on final approval from CEO
;
·
Feedback and work on suggestions for an improving progress for further development of budget process
;
What you´ll need:
Required:
·
University degree in Economics/Finance
·
2+ years of gaining experience in general business knowledge
·
or special business knowledge applicable also to our business
·
Proactive approach as sparring partner
·
Analytical skills, feel well to work with big databases
·
Good MS Office skills (especially Excel)
·
Good English communication skills
·
Good organizational skills
·
Strong sense of team commitment, which includes meeting deadlines, punctuality and excellent follow-through and feedback
What's in it for you:
·
Career plan and professional growth opportunities
·
We are small team where you will be recognized instantly and we enable you to achieve your career goals. Since our business is growing fast you will have a chance to progress and grow within the team, with the company
·
Your own initiatives implementation
·
We are open culture team where you can come up with creative ideas of improving our own and business activities. We always listen to what you say
·
Stability of employment
·
Dynamic career in a stable international company with a leading position in the air, sea and road freight market. We focus on long-term cooperation
·
Competitive salary package
If you are person looking for a challenging position in an innovative and dynamic international company in SERBIA, we want to get to know you!
Submit your application and CV in English via our online job portal today.
cargo-partner d.o.o. Beograd - Dobanovci
Ugrinovačka 205, 11272 Dobanovci, Serbia
Only applicants who fit above mentioned terms will be considered.
Company Introduction:
cargo-partner is a privately owned full-range info-logistics provider offering a comprehensive portfolio of air, sea, land transport and warehousing services, with special expertise in information technology and supply chain optimization. The company operates over 140 offices in over 40 countries around the world to create fast and efficient solutions for a wide range of industries. With the SPOT platform, cargo-partner ensures easy cooperation and full transparency throughout the supply chain.
As a family-owned business, we are very employee-oriented and want to work with you to develop your career and personal goals. Take a look at our
Mission & Vision
.
Find out more about cargo-partner from our
Youtube
channel
Learn about Life at cargo-partner
here
If you are looking for a challenging position in an innovative and dynamic international company, we want to get to know you!