Field Sales - Monterrey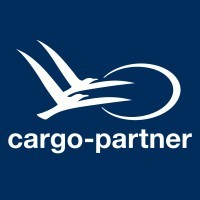 cargo-partner
Sales & Business Development
Monterrey, Nuevo Leon, Mexico
Posted on Wednesday, May 24, 2023
¿Quiénes somos?
cargo-partner es un proveedor de logística de información de rango completo de propiedad privada que ofrece una cartera integral de servicios de almacenamiento y transporte aéreo, marítimo y terrestre, con experiencia especial en tecnología de la información y optimización de la cadena de suministro. La empresa opera en más de 140 oficinas en más de 40 países de todo el mundo para crear soluciones rápidas y eficientes para una amplia gama de industrias.
Actividades de la posicion:
Promover los servicios de logística global de cargo-partner, que incluyen importación marítima, importación aérea, exportación marítima, exportación aérea, despacho aduanal y seguro de carga.
Desarollorar una cartera de clientes investigando y buscando prospectos a través de llamadas de ventas.
Atencion al cliente
Desarrollar relaciones sólidas con los clientes brindándoles un excelente servicio al cliente.
Gestionar el movimiento de las mercancías del cliente.
Negociación de tarifas: mantener un conocimiento personal actualizado de las tarifas de flete del mercado para determinar un precio a pagar por los camiones y cobrar al transportista
+4 años de experiencia en freight forwarder en el área de ventas
+ cartera de clientes
Ingles B1/ B2
Ubicación del candidato: Monterrey | La posición es Remota
Salario Mensual Bruto
Prestaciones a la Ley
Car Allowance
Vales de despensa Mensuales
Seguro de Gastos
Día de Cumpleaños libre
Bono Anual
Company Introduction:
cargo-partner is a privately owned full-range info-logistics provider offering a comprehensive portfolio of air, sea, land transport and warehousing services, with special expertise in information technology and supply chain optimization. The company operates over 140 offices in over 40 countries around the world to create fast and efficient solutions for a wide range of industries. With the SPOT platform, cargo-partner ensures easy cooperation and full transparency throughout the supply chain.
If you are looking for a challenging position in an innovative and dynamic international company, we want to get to know you!