Regional Manager - Sea Cargo West India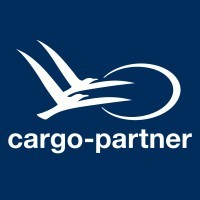 cargo-partner
Mumbai, Maharashtra, India
Posted on Friday, May 26, 2023
Overview
This role is responsible to oversee the management of the Sea Cargo department of assigned geography.
Responsibilities
Ensure that productivity and profitability goals for department are met.
Be responsible for the training and development of team members.
Be responsible for compliance & quality issues for the sea product in the region.
Compliance with organization OPS Procedures, local /regional government and federal maritime, FMC regulations, foreign country specific regulations etc.
Maintain strong carrier relationship and drive towards "core" carriers/vendors as specified by organization.
Have a thorough understanding of local market conditions Provide local market feedback to the Sea Cargo Director/Company Management on frequent intervals.
Lead the regional sea cargo sales efforts.
Have a thorough understanding of & personal involvement with top 10 ocean customers.
Manage all business within the area of responsibility after transition from sales.
Assist Region/ Branch with preparation of annual department budget and other P&L and quality reports.
Clear understanding and focus on improving/implementing department freight yields and strive towards other management initiatives/Strategies.
Assist Region/ branch management by attending accounts receivable meetings and proactively work to maintain DSO/DPO within company standards.
Company Introduction:
cargo-partner is a privately owned full-range info-logistics provider offering a comprehensive portfolio of air, sea, land transport and warehousing services, with special expertise in information technology and supply chain optimization. The company operates over 140 offices in over 40 countries around the world to create fast and efficient solutions for a wide range of industries. With the SPOT platform, cargo-partner ensures easy cooperation and full transparency throughout the supply chain.
If you are looking for a challenging position in an innovative and dynamic international company, we want to get to know you!