National Air Freight Manager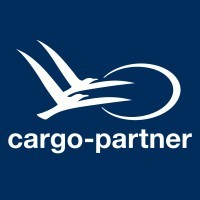 cargo-partner
Carol Stream, IL, USA
Posted on Friday, July 14, 2023
Are you an Air Freight Manager but feel like you may have reached the ceiling with your current employer? Or perhaps you are craving a new challenge with a rapidly growing 'Top 25 Global Air Freight Forwarder'? Whatever your circumstances cargo-partner could be your answer!
This is a unique opportunity for a well-rounded Air Freight Professional who is ready for a new challenge; responsible nationally for Air freight Product and commercial Development, P&L, customer implementation, tender management and strategic direction on a national level in the US.
Key focus areas of the National Product Manager (NPM) is the product development, procurement and business controlling. The NPM is the driving force and crucial for translation and execution of Global & Regional strategies, targets and plans in our branch operational entities. This strategic position will allow us to offer local support to our existing customers who are active in the country whilst enabling us to better serve our customers in the US and abroad.
As we continue to grow our global network there simply couldn't be a better time to join the cargo-partner family.
Product Development Responsibilities:
Responsible for the achievement of product targets for own country, defined by the Global Air Product Leadership (in regards to Trade lane, Consolidation Strategy and priorities of the Product development).
Responsible for the implementation of and compliance to the rules of routing & handling procedures within own country.
Implements new product solutions within own country where applicable.
Implements and executes specific Industry Vertical (IV) solutions.
Responsible for the set-up and execution of the product standard operating model within own country.
Supports the Regional Operations Management department in the continuous improvement of the operational processes and systems related to product in charge.
Ensure up-to-date product knowledge amongst the Air operational teams within own country; personally delivers trainings when and where necessary.
Is responsible for achieving the country's targeted product budget with its relevant budgeted KPIs, whereas the responsibility for the KPI P&L is shared with line management. Supports the annual budgeting process for own product within own country.
Shares product know-how and business intelligence as a subject matter expert (SME) with country's operational staff, sales and Line Management.
Represents the company as SME with customers as needed.
Finance & Controlling
Overlapping P&L responsibility for following KPI's: Revenue, ROP, ROP-Margin, direct product related costs (Operations) and product structural costs
Monitors within own region the procurement and pricing related KPIs defined by the CPM and ensures their fulfillment
Responsible for monitoring and fulfillment of following measures of product's development within own country: Volume-, Tradelane-; IV-developments, target client profiles as well as tender- and quotation-success rate
Monitors the product profitability within own country and ensures corrective actions are implemented where needed
Monitors "black routings" and takes action - together with line management - to reduce them
Monitors the process & legal compliance of the respective product operations within own country
Actively oversees & monitors the risk management related to own product within own country
Supports the Legal Department in solving problem cases which impose a financial or legal threat to the company
Participates in periodical National Board Meetings, presenting reports on product's results and outlook within own country
Commercial Responsibilities:
Performs own selling activities as part of management sales, targeting strategic opportunities
Supports actively the Sales department in the selling process to new customers
Involves him/herself in the solution design for potential national accounts
Supports cross-selling initiatives with other products, and performs the same activities for other products to Air customers
Oversees personally the implementation of strategic national accounts.
Ensures product know-how is relayed to the local sales organization. Organizes periodical know-how (training) updates in close cooperation with the local DBD and TQM.
Procurement & Pricing Responsibilities
National responsibility for procurement based on the corporate procurement standards (core carrier policy, space negotiations, volume commitments, volume rebates and other related topics)
Ensures the buying rates are at fair market value (national benchmark).
Makes local procurement decisions in compliance with the corporate procurement instructions.
Implements and ensures adherence to local group tariffs.
Implements and ensures adherence to profit share agreements within the organization.
Responsible for selling rates door-to-door (dtd) and providing tender management with timely and market conform rates dtd.
Required experience/knowledge:
At least 10 years in AIR Freight experience in terms of:
Development of USP´s and product definition
Implementation and product launch within sales and operational organization
Air Carrier negotiations and personal contacts
Key account sales and development
ADR trained
Established partner network
Knowledge of operational processes
Close connection to the market (Sales, Purchase, Partners)
Company Introduction:
cargo-partner is a privately owned full-range info-logistics provider offering a comprehensive portfolio of air, sea, land transport and warehousing services, with special expertise in information technology and supply chain optimization. The company operates over 160 offices in over 40 countries around the world to create fast and efficient solutions for a wide range of industries. With the SPOT platform, cargo-partner ensures easy cooperation and full transparency throughout the supply chain.
If you are looking for a challenging position in an innovative and dynamic international company, we want to get to know you!