Warehouse Manager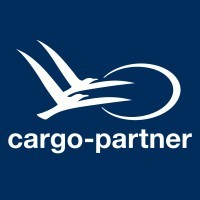 cargo-partner
Roermond, Netherlands
Posted on Thursday, July 20, 2023
'Excellent opportunity to showcase your Best Practice skills and assist in our expansion'
We are currently looking for an experienced and results driven Warehouse Manager that can bring their robust best practice skills and results focus to our warehousing operation.
You will be a managing an established team and looking at further recruitment to assist with future demand from customers. As a business we are seeking to expand our Road Division with considerable investment within Western Europe with future plans to extend of warehousing services. So now is an excellent time to join our team as the prospect of future career development and advancement will be certainly be on offer as we continue with our growth plans.
Your key objectives will be:
Responsibility for the management of the warehouse in the respective branch, including people management responsibility for the warehouse employees.
Implementing the logistics processes in the warehouse. Structuring and organizing work flow efficiency
Communicating directly with the clients regarding their current business
Organizing inventory activities whenever required
Operating the Warehouse Management System (LogSpace), where applicable
Handling dangerous goods, if applicable (transport documents, proper storage of dangerous goods, records of dangerous goods)
Responsible for the warehouse equipment (forklifts, tools, etc.) checks functionality status, organizing maintenance/service if needed, evaluating if more or less equipment is needed.
Ensuring that every warehouse employee completes all necessary training and any subsequent retraining.
Compliance of employees in the warehouse to standards and rules
Responsible for the on-boarding and training of new team members
Coaching, mentoring and developing own team members
Set and evaluates performance targets for each subordinate
Conducts appraisal interviews with subordinates
We are seeking:
An experienced Warehouse Manager with Road Freight experience
A leader who knows what best practice and good looks like!
A motivational manager who likes to empower and encourage staff development
Someone who takes a pride in their work and is both quality and results focused.
A manager who enjoys the challenge of improvement and is also commercially focused familiar with customer engagement and visits that assist with developing robust client partnerships and create potential selling opportunities.
We can offer an excellent salary and benefits scheme plus a great platform for career advancement in the future.
Should you wish to apply please forward your CV to:
iain.campbell
@cargo-partner.com
Company Introduction:
cargo-partner is a privately owned full-range info-logistics provider offering a comprehensive portfolio of air, sea, land transport and warehousing services, with special expertise in information technology and supply chain optimization. The company operates over 160 offices in over 40 countries around the world to create fast and efficient solutions for a wide range of industries. With the SPOT platform, cargo-partner ensures easy cooperation and full transparency throughout the supply chain.
If you are looking for a challenging position in an innovative and dynamic international company, we want to get to know you!