Chief Accountant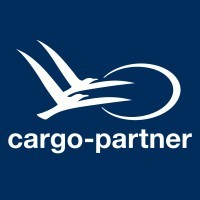 cargo-partner
Accounting & Finance
Yangon, Myanmar (Burma)
Posted on Thursday, August 24, 2023
Chief Accountant – Yangon
We have enjoyed another very successful year here at cargo-partner and our ambitious expansion plans are in full flow after recently opening new offices in Spain, Mexico, and India and with new offices set to open later this year across Europe, the US, and Asia adding to our 4000+ workforce in 160 offices across 40 countries. We are growing our headcount across SEA and we are looking for a Chief Accountant to join our small team in Yangon.
As a Chief Accountant, you will receive a competitive salary, excellent benefits, and stable employment working for a global forwarder with regional growth opportunities.
We are looking for a candidate that has experience in a similar role with knowledge of SAP, and any knowledge of the freight/shipping sector would be highly advantageous. At cargo-partner our company motto is 'we take it personally', this includes both our clients and employees as we pride ourselves on our people development and internal promotion, recognition, employee satisfaction, and ensure that everyone feels like a valued member of the cargo-partner family.
Chief Accountant responsibilities:
·
Daily provide cheques/bank transfer as request by operation department for payments to both domestic and oversea suppliers
·
Handling clearing AP open item once payment done
·
Monthly provide payments to credit suppliers, both domestic and oversea
·
Handling and checking of petty cash and reimburse cheque to petty cash control
·
Prepare and submit withholding tax form to tax authority
·
Handling commercial tax report/form to submit to tax authority on monthly basis
·
Maintain up-to-date billing system
·
Generate and send out receipts and Form 31 (for commercial tax) to clients
·
Follow up on, collect and allocate payments from clients
·
Carry out billing, collection and reporting activities according to specific deadlines
·
Perform account reconciliations
·
Monitor customer account details for non-payments, delayed payments and other irregularities
·
Generate and review AR aging report to monitor the irregularity and control AR
·
Follow established procedures for processing receipts, cash etc
·
Investigate and resolve customer queries
·
Communicate with customers via phone, email, mail or personally
·
Handle all issues in accountancy and financial for branch offices and countries
·
Design & provide accurate and timely information and/or reports to management
·
Review, suggest and/or recommend business issue in finance point of view, e.g. cost control
·
Prepare financial & controlling reports periodically
·
Run the month-end and year-end process
·
Ensure accurate month end closing of all Departments
·
Prepare cash flow and cash status report on weekly basis
·
Prepare and input data for consolidation of HQ into SAP on quarterly basis
·
Implement, monitor and follow up on transparent Controlling measures within the Organization
·
Liaise with both internal auditor, external auditor, tax authority, and tax advisors
·
Detect "weak points" in accountancy and continuous improvement of processes
·
Ensure smooth and sufficient cash flow within the Organization
·
Control accounts receivable & risk management
·
Proceed payment transactions national and international
·
Be a contact person for the group accountant
·
Prepare budget and forecast
·
Take up additional assignments/tasks as required meeting with the Company needs
Chief Accountant skills and experience:
•
Degree in Accounting & Finance or equivalent
•
Good understanding and skills of financial/accounting system and software i.e. SAP, as well as technology and productivity tools including MS Office, Excel & PowerPoint.
•
5 to 10 years of progressive financial and accounting control experience or background preferably in the automotive industry
•
Demonstrated financial and accounting control experience with global multinational companies
•
Highly analytical, proactive, forward-thinking and solution-focused
•
Strong interpersonal skills with ability to influence, build strong relationships work with non-finance colleagues and collaborate cross-functionally
•
Structured and driven personality with high integrity, strong perseverance and desire to always improve
•
Ability to work independently in a flexible, dynamic and multi-cultural environment and to meet deadlines
•
Proficiency in English is required
Why choose cargo-partner?
•
A comprehensive career plan with professional growth opportunities working in a business with a relatively flat organizational structure
•
Autonomous role with the ability to implement your of own initiatives
•
Dynamic work in a stable international company with a leading position in the air and sea freight market
•
An excellent basic salary and benefit package – sales incentive scheme paid quarterly, medical insurance, transport allowance, fuel allowance, mobile phone allowance
If you want to join us on our journey then please submit your application below; or if you would like to discuss the role in a little more detail please contact me:
jacob.smith
@cargo-partner.com
Company Introduction:
cargo-partner is a privately owned full-range info-logistics provider offering a comprehensive portfolio of air, sea, land transport and warehousing services, with special expertise in information technology and supply chain optimization. The company operates over 160 offices in over 40 countries around the world to create fast and efficient solutions for a wide range of industries. With the SPOT platform, cargo-partner ensures easy cooperation and full transparency throughout the supply chain.
If you are looking for a challenging position in an innovative and dynamic international company, we want to get to know you!