OPEX Manager Overland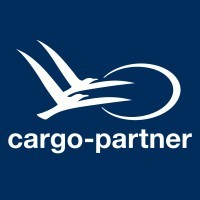 cargo-partner
2401 Fischamend, Austria
Posted on Thursday, August 31, 2023
cargo-partner is a privately owned full-range info-logistics provider offering a comprehensive portfolio of air, sea, land transport and warehousing services, with special expertise in information technology and supply chain optimization.
Looking for a new challenge in the logistics industry?
Join our team in optimizing and improving the operational processes and efficiency of overland transportation. Come and collaborate with ambitious professionals ready to ensure the smooth, efficient, and cost-effective movement of goods overland.
What you'll be working on?
Business and process analysis
Coordinate audits & ensure the process governance adherence
Identify improvements opportunities and define standard operational KPIs
Guide timely implementations of newly acquired clients, as well as for post-implementation support until operation is stable
Create Standard Operation Procedures (eSOP) for clients
Claim Handling
Support the training of new employees and Sales colleagues using your expertise in road and contract logistic distribution services
What do you need?
5+ years of industry experience in logistics/ freight forwarding with a background in overland transportation
Strong operational skills, including the ability to plan and execute transportation routes efficiently and implementing integrated supply chain solutions
Excellent communication skills to interact with a wide range of stakeholders, across multiple countries
Sound problem-solving and decision making skills for managing unexpected challenges
English proficiency; German is a plus
Why cargo-partner?
The minimum monthly salary starts from 3500 € gross. The final compensation may be above, depending on your professional qualifications and experience and will be discussed in the following stages.
Implementation of own initiatives? Our success is based on team spirit. This is why our colleagues accept responsibility, are always part of the solution, and act as true partners to customers and colleagues alike.
Career plan and professional growth opportunities? We guarantee an individual path of professional development.
Stability of employment? Dynamic work in a stable international company with a leading position in the air and sea freight market. We focus on long-term cooperation. After the project is over, we talk, listen and provide further challenges.
Benefits? We provide technical and personal trainings, eLearning, co-financing of language courses and more