Sea Cargo Export Operator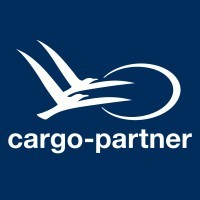 cargo-partner
Barcelona, Spain
Posted on Friday, September 1, 2023
Do you want to join a financially stable, global freight forwarding business? Do you want to make history with us in Spain? After a successful start to our new operations in Barcelona last year, we've made some excellent progress and now we're looking to expand our operations and we are currently in the market for Sea Export Forwarders to help us push forward and drive the our operation in Barcelona towards further success.
At cargo-partner our company motto is
'we take it personally'
, this includes both our clients and employees as we pride ourselves on our people development and internal promotion, recognition, employee satisfaction, and ensure that everyone feels like a valued member of the cargo-partner family.
We are currently recruiting an
Sea export Forwarder
to help us drive our operations team in Barcelona, where you will be responsible for the A-Z handling of
Sea
cargo shipments while providing excellent customer service. Your line manager is always ready to train and support you in your personal development. This is a great time to join our business as we are experiencing exponential growth so whether you're looking for a step up in your career or to kick-start your career, cargo-partner offers an abundance of opportunity.
As our Sea Cargo Export Operator, you will be responsible for the complete handling of export sea cargo shipments. You will be working within the Export Operations Team alongside fun and passionate group of individuals.
Who are we?
cargo-partner GmbH
operates a seamless worldwide network of own offices in Europe, Asia, Australia and Northern America plus closely cooperating agents in the other parts of the world. cargo-partner is best-in-class in solving our customers' logistics challenges. We are supplying them with general overseas and overland logistics, special industry solutions according to client specific demand at the highest service level.
Our systems and
organization
as digital forwarder and digital platform enable us to produce the full scope of air, ocean, road, rail, contract logistics, parcel and e-commerce services at a very good ratio of high service level and low production costs. We are a champion in fast and competent client integration.
We're a team of
4,000+
across
40
countries and by 2025, cargo-partner will have grown to be a
EUR 2bn
turnover company and a
top 20 global air & ocean logistics service provider
.
Who we're ideally looking for:
Daily planning, organization, and coordination of Cargo Export transports;
Correspondence with internal and international teams and third party agents to ensure that shipments are planned and completed efficiently, timely, and smoothly;
Creation and timely submission of all necessary international customs and shipping documents;
Generating cost indications and quotations based on customer requirements;
Track the shipment to customer requirements and provide feedback;
Ensure customer satisfaction and loyalty; maximize shipment profitability, decrease operating expenses;
Your Profile:
Good knowledge of English;
2+ years of experience in ocean export freight forwarding
Sufficient knowledge of incoterms, shipping terminology customs & export procedures;
Proficient with Microsoft Office (Word, Excel, Outlook).
Company Introduction:
cargo-partner is a privately owned full-range info-logistics provider offering a comprehensive portfolio of air, sea, land transport and warehousing services, with special expertise in information technology and supply chain optimization. The company operates over 160 offices in over 40 countries around the world to create fast and efficient solutions for a wide range of industries. With the SPOT platform, cargo-partner ensures easy cooperation and full transparency throughout the supply chain.
If you are looking for a challenging position in an innovative and dynamic international company, we want to get to know you!