HR Manager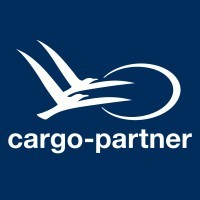 cargo-partner
People & HR
Barcelona, Spain
Posted on Tuesday, September 12, 2023
Join Us as HR Manager in Barcelona, Spain with cargo-partner!
Are you ready to shape the future of cargo-partner in beautiful, historic Barcelona, Spain?
Your Journey Begins: cargo-partner is thrilled to announce the opening of our new business in the heart of Barcelona last year and the recent opening of our Madrid operations. We're on a quest for an exceptional HR Manager who's ready to dive into this strategic and operational "hands-on" role right from the start.
Your Mission: As our HR Manager, you will be at the helm of managing the complete employee lifecycle. Collaborate closely with Directors and employees to craft a people strategy that fuels our continued growth. Here, you're not just a Manager; you're a growth catalyst. Step into an international environment, full of opportunities as we scale or business within these thriving regions.
Why Barcelona, Why Us?
Be part of cargo-partner's local support expansion in Spain, catering to Automotive, Food & Beverage, FMCG, and Retail industries. Leverage our advantageous geographical positioning and industry expertise. Thrive in a nurturing international setting within a company and region that's on a remarkable growth trajectory.
What you will do:
Manage the complete employee lifecycle, ensuring a seamless experience for our remarkable team
Drive our company culture through HR programs that empower business excellence and ignite employee engagement
Pioneer initiatives that foster a high-performance culture and propel us towards greatness
Provide expert guidance to both managers and employees on HR policy, legal issues, employee relations challenges, and act as a skilled mediator when needed
Navigate the performance management cycle, elevating individual and team effectiveness
Provide an effective recruitment service, filling positions on a timely basis and using innovative, cost-efficient approaches to attract the best candidates
Oversee internal communications to keep our teams connected and informed
Handle general administration, including our HRIS (Workday), set to launch in Q4 2022
Desired Qualifications for our HR Manager Role/ Key Qualifications and Attributes:
Employment Law Expertise: The ideal candidate should demonstrate a strong and comprehensive working knowledge of employment law. This includes a familiarity with the intricacies of labor regulations, which is especially advantageous if rooted in the context of the Logistics industry
Leadership and Relationship Building: We are seeking an individual who not only leads but inspires and influences positive relationships across all levels of the organization. The ability to motivate teams and foster collaboration is paramount to the success of this role
Organized and Disciplined: The HR Manager must be exceptionally organized and disciplined, capable of efficiently managing multiple HR topics concurrently. This includes overseeing employee relations, payroll processes, and various other HR functions seamlessly
End-to-End HR Process Mastery: Proficiency in end-to-end HR processes is a foundational requirement. The candidate should have a holistic understanding of HR operations, from recruitment and onboarding to talent development and offboarding
Employee Relations and Payroll Expertise: Hands-on experience in employee relations and payroll management is essential. This includes the ability to handle sensitive personnel matters with tact and precision
Iberian Employment Law Proficiency: A distinctive advantage would be a profound familiarity with Iberian employment laws and regulations. This expertise ensures compliance with regional labor standards and further enriches our HR capabilities
HR Generalist or Senior Recruitment Background: The candidate's professional background should ideally include HR generalist experience or senior-level recruitment roles, with a preference for those who have worked within the logistics sector. This background equips them with a comprehensive understanding of the unique challenges and requirements of HR management in our industry
HRIS Systems: Ideally we are looking for candidates that have extensive use within the Workday HRIS Systems, however this is not a pre requisite
In summary, the HR Manager we are seeking is an individual who not only possesses in-depth knowledge of employment law, particularly within the Logistics domain but also excels in leadership, relationship-building, and organizational skills. They must have a thorough grasp of end-to-end HR processes, hands-on experience in employee relations and payroll, and, if possible, a specialization in Iberian employment law. Additionally, a background as an HR generalist or senior-level recruiter, preferably within the logistics sector, is highly valued. This profile reflects our company's pursuit of a high-caliber HR professional who can seamlessly navigate the complexities of our industry while upholding the highest standards of professionalism and competence
Ready to embark on this exciting HR journey with cargo-partner in Barcelona? Join us now to leave your mark on our vibrant new beginnings
To apply, in the first instance, please forward cover letter to Michaela Luzicova michaela.luzicova@cargo-partner.com
Company Introduction:
cargo-partner is a privately owned full-range info-logistics provider offering a comprehensive portfolio of air, sea, land transport and warehousing services, with special expertise in information technology and supply chain optimization. The company operates over 160 offices in over 40 countries around the world to create fast and efficient solutions for a wide range of industries. With the SPOT platform, cargo-partner ensures easy cooperation and full transparency throughout the supply chain.
As a family-owned business, we are very employee-oriented and want to work with you to develop your career and personal goals. Take a look at our
Mission & Vision
.
Find out more about cargo-partner from our
Youtube
channel
Learn about Life at cargo-partner
here
If you are looking for a challenging position in an innovative and dynamic international company, we want to get to know you!