Operations Sea Cargo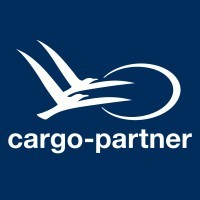 cargo-partner
Operations
Taipei City, Taiwan
Posted on Friday, October 27, 2023
1.
Commercial responsibility within his/her relation towards the team leader
2.
Daily handling of business cases in the area of sea cargo export shipments anddelivering of shipments in accordance with the procedures for dispatching anddelivering
3.
Contacts clients, agents and shipping companies, other freight forwarding companiesand customs bodies in connection with dispatching and delivering of shipments
4.
Issues and monitors transportation documents, collects documents for dispatchingand delivering of shipments
5.
Electronic data processing
6.
Organises the admission of the shipments into the customs warehouse, exportcustoms clearance, loading into the vessel and the dispatching of shipments
7.
Coverage of insurance (temporarily or permanently)
8.
Composes records about damages and deficits of shipments and complaint orders
9.
Issues invoices of the accumulated expenses respectively transfer to the person incharge for invoicing
10.
Filing of business cases
11.
Makes offers to customers and partners
12.
Enters the data of new customers, partners and service provider and updates existingones
14.
Customer service, keeps contact with agents
15.
Compiles monthly bordero report for her/his relation
16.
Knowledge of the standard operation procedures/guidelines and systems likeCW1, S.P.O.T.
17.
To take up additional assignments/tasks as required to meet with the Company needs
.
Company Introduction:
cargo-partner is a privately owned full-range info-logistics provider offering a comprehensive portfolio of air, sea, land transport and warehousing services, with special expertise in information technology and supply chain optimization. The company operates over 160 offices in over 40 countries around the world to create fast and efficient solutions for a wide range of industries. With the SPOT platform, cargo-partner ensures easy cooperation and full transparency throughout the supply chain.
If you are looking for a challenging position in an innovative and dynamic international company, we want to get to know you!