Air pricing executive sr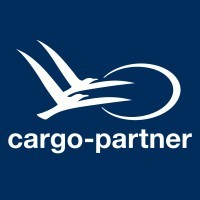 cargo-partner
Mexico City, Mexico
Posted on Thursday, November 9, 2023
REQUISITOS:
Licenciatura en Relaciones Internacionales, Comercio Internacional o afín
AVANZADO INDISPENSABLE (no negociable)
Experiencia laborando en Freight Forwarder INDISPENSABLE
Conocimiento y aplicación de Incoterms
EXPERIENCIA:
Pricing aéreo
Mínimo 3 años en:
Incoterms
Conocimiento y análisis del mercado nacional (proveedores)
Negociaciones a gran volumen locales e internacionales
Manejo de licitaciones multiproducto
Conocimiento en CW One TMS
Capacidad de aprendizaje y comprensión del proceso compras – comercial en CW
Company Introduction:
cargo-partner is a privately owned full-range info-logistics provider offering a comprehensive portfolio of air, sea, land transport and warehousing services, with special expertise in information technology and supply chain optimization. The company operates over 160 offices in over 40 countries around the world to create fast and efficient solutions for a wide range of industries. With the SPOT platform, cargo-partner ensures easy cooperation and full transparency throughout the supply chain.
If you are looking for a challenging position in an innovative and dynamic international company, we want to get to know you!