Workday consultant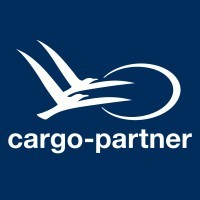 cargo-partner
Budapest, Hungary
Posted on Thursday, November 9, 2023
Are you familiar with Workday? Is your expertise focused on HCM? Have you been doing maintenance and configuration of the Workday? Send us your CV!
Your main responsibilities will be:
Functional HCM stream lead
Define standard ways of using HCM
Communicate with country and regional HRs, asses local needs
Decide configuration changes, align them with the other system administrators (BP & security, compensation & reporting, talent, time & absence)
Personally execute configuration changes within own area of responsibility
Respond to daily support tickets from country HRs
Occasionally train local HR newcomers
We expect:
Deep knowledge about the HRIS functionalities and configuration options
Solid HR background
Workday configuration experience (not just end-user experience!)
English on business level
Strong customer support attitude, patience
Very good communication skills
Ready to get things moving? Join our team!
follow us with a hashtags: #cargopartner #workingdigital
Career plan and professional growth opportunities? We guarantee an individual path of professional development. We give development opportunities in various IT projects.
Implementation of own initiatives? We are a company where the main focus is on people - they create our strength.
Stability of employment? Dynamic work in a stable international company with a leading position in the air and sea freight market. We focus on long-term cooperation. After the project is over, we talk, listen and provide further challenges.
Benefits? We provide technical and personal trainings, eLearning, co-financing of language courses and more.
Inclusion, Diversity & Belonging
cargo-partner is proud to be an equal opportunity workplace and is an affirmative action employer. As an Equal Opportunity Employer, qualified applicants will receive consideration for employment without regard to race, color, religion, sex (including pregnancy, gender identity or expression, and sexual orientation), parental status, national origin, marital status, age, disability, genetic information, political affiliation, socioeconomic background, veteran status or any other characteristic protected by law or in line with our responsibilities as a fair and ethic employer. All employment decisions are made based on occupational qualifications, merit, and business need.
Company Introduction:
cargo-partner is a privately owned full-range info-logistics provider offering a comprehensive portfolio of air, sea, land transport and warehousing services, with special expertise in information technology and supply chain optimization. The company operates over 160 offices in over 40 countries around the world to create fast and efficient solutions for a wide range of industries. With the SPOT platform, cargo-partner ensures easy cooperation and full transparency throughout the supply chain.
As a family-owned business, we are very employee-oriented and want to work with you to develop your career and personal goals. Take a look at our
Mission & Vision
.
Find out more about cargo-partner from our
Youtube
channel
Learn about Life at cargo-partner
here
If you are looking for a challenging position in an innovative and dynamic international company, we want to get to know you!