Senior HR Business Partner (m/w/d)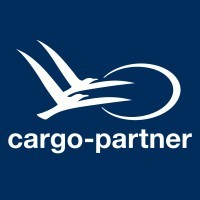 cargo-partner
People & HR
2401 Fischamend, Austria
Posted on Wednesday, November 15, 2023
Are you ready to shape the future of cargo-partner in Fischamend, Austria?
Our Journey Begins: cargo-partner is thrilled to announce a groundbreaking venture in the charming town of Fischamend, Austria, and we're seeking an outstanding Senior HR Business Partner to be the driving force behind our human resources endeavors. Are you ready to shape the future of cargo-partner in this dynamic locale?
The Opportunity: Join us in the exciting journey as cargo-partner expands its horizons in Fischamend, Austria. We are in search of a dynamic professional to step into the role of Senior HR Business Partner and lead our strategic and operational initiatives right from the outset.
Why Fishamend, Why Us? Be at the forefront of cargo-partner's expansion in Austria, contributing to industries such as Automotive, Food & Beverage, FMCG, and Retail. Harness the advantage of our strategic geographical positioning and industry knowledge. Thrive in an inclusive international setting within a company that's on a remarkable growth trajectory.
Key Responsibilities
Operational HR Processes: Manage end-to-end operational HR processes, including recruiting, onboarding, and employee development, ensuring a seamless employee experience
Strategic Partnership: Act as a proactive sparring partner for managers, providing valuable insights and guidance on personnel-related topics to support business objectives
Employee Lifecycle: Serve as the primary contact person for employees, addressing inquiries and concerns throughout the entire employee lifecycle
HR Project Management: Take ownership of HR projects, from conceptualization to execution, contributing to the continuous improvement of our HR practices
Process Enhancement: Drive the further development and design of HR processes and standards, ensuring alignment with industry best practices and organizational goals
Your Background...
Employment Law Expertise: You should demonstrate a strong and comprehensive working knowledge of employment law. This includes a familiarity with the intricacies of labor regulations, which is especially advantageous if rooted in the context of the Logistics industry
Leadership and Relationship Building: We are seeking an individual who not only leads but inspires and influences positive relationships across all levels of the organization. The ability to motivate teams and foster collaboration is paramount to the success of this role
Organized and Disciplined: The Senior HR Business Partner must be exceptionally organized and disciplined, capable of efficiently managing multiple HR topics concurrently. This includes overseeing employee relations, payroll processes, and various other HR functions seamlessly
End-to-End HR Process Mastery: Proficiency in end-to-end HR processes is a foundational requirement. The candidate should have a holistic understanding of HR operations, from recruitment and onboarding to talent development and offboarding
Employee Relations and Payroll Expertise: Hands-on experience in employee relations and payroll management is essential. This includes the ability to handle sensitive personnel matters with tact and precision
HR Business Partner or Senior Recruitment Background: The candidate's professional background should ideally include HR Business Partner experience or senior-level recruitment roles, with a preference for those who have worked within the logistics sector. This background equips you with a comprehensive understanding of the unique challenges and requirements of HR management in our industry. Will also consider Banking, Engineering, Manufacturing or General Insurance
HRIS Systems: Ideally we are looking for candidates that have extensive use within the Workday HRIS Systems, however this is not a pre requisite
What's on offer...
A future-proof position in a company with innovation and economic stability
Exceptional training and further education in an international environment
National and international career and development prospects
An engaging and diverse job with an independent area of responsibility
Flexibility in working hours, opportunities for home office, company events, free parking, a collaborative company culture, and more.
A gross monthly salary starting from €4,000, depending on qualifications and experience, final conditions can be discussed personally and for the right candidate, cargo-partner will show a degree of flexibility so I encourage all candidates to apply
In summary, the HR Business Partner we are seeking is an individual who not only possesses in-depth knowledge of employment law, particularly within the Logistics domain but also excels in leadership, relationship-building, and organizational skills. You must have a thorough grasp of end-to-end HR processes, hands-on experience in employee relations and payroll, and, if possible, a specialization in local Austrian employment law. Additionally, a background as a HR Business Partner or senior-level recruiter, preferably within the logistics sector, is highly valued. This profile reflects our company's pursuit of a high-caliber HR professional who can seamlessly navigate the complexities of our industry while upholding the highest standards of professionalism and competence
Ready to embark on this exciting HR journey with cargo-partner in Fischamend, Austria? Join us now to leave your mark on our vibrant new beginnings
To apply, in the first instance, please forward CV and cover letter in English to Ali Gill
ali.gill
@cargo-partner.com