Maître D / Gastgeber | Verōnika Restaurant (m/w/d)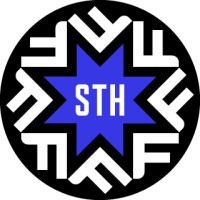 Fotografiska
Berlin, Germany
Posted on Monday, July 17, 2023
Fotografiska is the Contemporary Museum of Photography, Arts, and Culture. A destination to discover world-class photography, inspiring programming, elevated dining, and surprising new experiences, Fotografiska was founded in Stockholm in 2010. The Museum has since opened a treasured, historic landmark building in NYC's Flatiron District, expanded to Tallinn, and will welcome a Berlin Museum in 2023. Fotografiska's goals are simple: to inspire new perspectives for a more conscious world through the power of photography, to bring people together in discovery, experience, impact, and community.
Further information can be found here: www.fotografiska.com/berin
Verōnika | Fotografiska Berlin

Verōnika radiates a throwback to the era of glamour and substance, combining gracious design and European continental cuisine. Celebrating the "new, old world" of classical dishes with a twist, our seasonal menu celebrates childhood memories, with an eye for local and thoughtfully sourced produce. A beautiful balance of warm, welcoming and humble service, with a splash of fun and refinement that will make you feel like family. Suited for small intimate moments to boisterous celebrations, our carefully curated large format wine list offers both half and magnum bottle selections, including a bespoke cocktail program designed to entice and celebrate a night out. Cap you're evening with desserts that won't disappoint, colorful and show-stopping visually, sentimental but designed with technique we don't often see. Your new dining experience awaits you; Welcome to Verōnika | Berlin.
The Role

The Maître D' leads and influences all facets of the Verōnika Restaurant service operations. This role translates the magic of Fotografiska into future business by consistently elevating and refining Member, Guest and VIP experiences while maintaining a culture of generosity, authenticity, curiosity, and kindness. Administrative by day, courteous and humble host by night, this role is a hybrid of organizational efficiency and exceeding excellence in customer service. The Maître D' holds a reputation for an innate understanding of high-touch customer service – you are the consummate host and no detail in providing for Members and Guests will go unnoticed.
Directly reporting to the Verōnika General Manager, the Maître D' will assist in driving a multi-million-dollar revenue channel for Fotografiska, executing a seamless and exceptional hospitality experience. The Maître D' will be the overall gateway for all communication regarding reservations at The Verōnika Restaurant & Bar, whilst assisting operationally in the Restaurant and Bar floor team development and service execution. The role introduces not only the beauty of The Verōnika Restaurant & Bar, but incorporates the rest of the Fotografiska ethos into every interaction.
The Verōnika Maître D' is an advocate and ambassador of service excellence, understanding the critical role that Membership and exceeding expectations play in the success of the global operation. Responsible for the care taking of a world-class service program specific to Fotografiska Members, Guests and VIPs.
A mature leader with 10+ years of high touch hospitality experience, creating and managing service operations in a highly visible, hospitality-focused cultural environment or related industry.
Build an internal program to support "expect the unexpected" with Member, Guest and VIP moments, whilst educating the teams in discovering ways to 'find the yes' for all in a manner that upholds the integrity of operations.
Encompassing several spheres of hospitality - blending service excellence, innovation, creativity and operations the role calls upon but is not limited to: leadership by example, team building and guest rapport, alongside workflow and management of all restaurant operational functions.
Control labor and operating expenses through effective scheduling, budgeting, purchasing decisions, inventory, and cash control. Read, plan and communicate P&L statements.
Oversee management team's implementation of training manuals and materials for Host, Bar & Floor staff across the venue.
Assist the Verōnika General Manager with recruitment, the establishment of operating systems and the onboarding and set up of training schedules with new staff.
Assist the Veronika General Manager in counting monthly inventory pars of OS&E, Uniforms & Linens and inputting these into Excel and appropriate business programs.
Ability to set the highest of service standards that are unique to Fotografiska international, consistently working to improve the delivery of service, implementing all systems to ensure the smooth running of service.
Responsible for analyzing Guest feedback and identifying any issues, problems and discrepancies generating service solutions. Continuously seeking new ideas and initiatives to improve and enhance the service experience
Devise and educate on service recovery programs, properly utilized as set forth by management ensuring staff are properly trained to execute.
The ability to guide, develop and implement operational excellence decisions that become SOPs by outlining policies, procedures, and systems to improve our business and staff retention.
Detailed daily profile review of all reservations, allocating appropriate tables, arrange the evening table plan, set up the evening staff briefing sheet and flag the General Manager on all noteworthy reservations to ensure the execution on house VIP protocols.
The Maître D' by night is responsible for excelling in customer service, welcoming and effectively communicating with Members and Guests on arrival, managing the check-in experience, escorting Members and Guests to assigned tables or bar area.
Contribute to and grow a robust core database of Members, Guests, VIPs to supplement the work done by Membership and Reservations teams.
As an ultimate ambassador for the Verōnika and Fotografiska brand, the Maître D' will actively meet with and discuss guest experience, connect members and guests with each other when appropriate, respond to service issues and inquiries, and establish a culture of communication and curiosity.
Effective communication during pre-service briefings of all information relating to member and guest reservations, detailing specific reservation intricacies in aim to exceed expectations.
Ability to elevate and entice guests via a natural organic flow of conversation; the ability to soften difficult circumstances while maintaining an exceptionally high level of decorum and service.
Experience in processing digital and audio reservation requests, changes and last-minute additions using multiple platforms at one time.
Attend and coordinate daily / weekly & monthly operational meetings to ensure effective coordination and cooperation between departments.
Maintain complete knowledge of and compliance with all Health & Safety, company Employment policies/service procedures/standards as these relate to the FOH team.
Diversity & Representation: Fotografiska is committed to building and supporting diverse and representative communities, long-term career opportunities and extends Equal Employment Opportunities to qualified applicants and employees on an equal basis regardless of an individual's age, race, color, sex, religion, national origin, disability, sexual orientation, gender identity or expression, pregnancy status, marital status, military or veteran status, genetic disposition or any other reason protected by law.
Company Pension Plan
Company Health Insurance
Annual health budget for 13 high-quality services
Choice between a mobility subsidy and a food subsidy
Paid Time Off
Training & Development
As Fotografiska Berlin develops, the existing benefits roster is set to expand - more to come!