Server | Verōnika (m/w/d)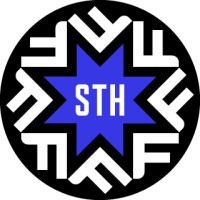 Fotografiska
Berlin, Germany
Posted on Monday, July 24, 2023
Fotografiska is the Contemporary Museum of Photography, Arts, and Culture. A destination to discover world-class photography, inspiring programming, elevated dining, and surprising new experiences, Fotografiska was founded in Stockholm in 2010. The Museum has since opened a treasured, historic landmark building in NYC's Flatiron District, expanded to Tallinn, and will welcome a Berlin Museum in 2023. Fotografiska's goals are simple: to inspire new perspectives for a more conscious world through the power of photography, to bring people together in discovery, experience, impact, and community.
Verōnika | Fotografiska Berlin

Verōnika radiates a throwback to the era of glamour and substance, combining gracious design and European continental cuisine. Celebrating the "new, old world" of classical dishes with a twist, our seasonal menu celebrates childhood memories, with an eye for local and thoughtfully sourced produce. A beautiful balance of warm, welcoming and humble service, with a splash of fun and refinement that will make you feel like family. Suited for small intimate moments to boisterous celebrations, our carefully curated large format wine list offers both half and magnum bottle selections, including a bespoke cocktail program designed to entice and celebrate a night out. Cap you're evening with desserts that won't disappoint, colorful and show-stopping visually, sentimental but designed with technique we don't often see. Your new dining experience awaits you; Welcome to Verōnika | Berlin.
Further information can be found here: www.fotografiska.com/berin

The Role
Our Verōnika Server is an advocate and ambassador of service excellence, that understands the critical role that exceeding and maintaining service expectations plays in the success of the Verōnika Restaurant operations. Our Server represent's service excellence by providing kind, knowledgable and humble hospitality, alongside warmth and grace in every interaction with our members and guests. Reporting into the Verōnika Restaurant Manager and Verōnika General Manager, the role entails all aspects of the floor service operations, importantly the thorough and detailed execution of the Verōnika Sequence of Service. Our Server represents Verōnika Restaurant & Bar with hospitality and generosity in every interaction.
5 + years acting as a Server or similar role in luxury hospitality, food + beverage environments.
Supply our members and guests with in depth knowledge of all Verōnika food + beverage menu items and ensure the quality of all food + beverage items delivered are consistently meeting the high standards set by the F&B leadership team.
Thorough and detailed execution of the Verōnika Sequence of Service in a timely and accurate manner; from greeting to order taking, mise en place preparation, assembling and payment processing.
The capacity to work within an ever-changing environment, assisting to develop operating procedures as the business dictates and the willingness to support in other areas as required to maintain the integrity of the Verōnika Restaurant operations.
Solution oriented and taking pride in the details, the Server builds, delivers and stewards the moments that define the Verōnika Restaurant experience for our members, and guests.
Experience in restaurant operations set up, service and pack down for high-end, highly visible entertainment entities.
Consistently provide thoughtful and personal service with the goal to develop a rapport with members, and guests.
Aid to instill an excellent work environment, working alongside a diverse group of humans from various experiences, countries, and cultures together centered up teamwork and mutual respect.
Ongoing attendance at scheduled team trainings to ensure detailed product knowledge, growth and professionalism.
Follow the standards of service unique to our properties, consistently working to improve the delivery of service, implementing all systems to ensure smooth delivery.
Attend regular operational meetings to ensure effective coordination and cooperation between museum departments.
Flourish while working against deadlines while having the ability to be self-motivated, pro-active and to find creative solutions to challenging problems.
Have a positive impact, taking responsibility and initiative to resolve issues, always clearly communicating with our members, guests and F&B leadership.
Diversity & Representation: Fotografiska is committed to building and supporting diverse and representative communities, long-term career opportunities and extends Equal Employment Opportunities to qualified applicants and employees on an equal basis regardless of an individual's age, race, color, sex, religion, national origin, disability, sexual orientation, gender identity or expression, pregnancy status, marital status, military or veteran status, genetic disposition or any other reason protected by law.
Company Pension Plan
Company Health Insurance
Annual health budget for 13 high-quality services
Choice between a mobility subsidy and a food subsidy
Paid Time Off
Training & Development
As Fotografiska Berlin develops, the existing benefits roster is set to expand - more to come!