F&B Sales Coordinator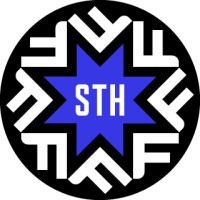 Fotografiska
Sales & Business Development
New York, NY, USA
Posted on Wednesday, September 20, 2023
Fotografiska
Fotografiska is the Contemporary Museum of Photography, Arts, and Culture. A destination to discover world-class photography, inspiring programming, elevated dining, and surprising new experiences, Fotografiska was founded in Stockholm in 2010. The Museum has since opened a treasured, historic landmark building in NYC's Flatiron District, expanded to Tallinn, and will welcome a Berlin Museum in 2023. Fotografiska's goals are simple: to inspire new perspectives for a more conscious world through the power of photography, to bring people together in discovery, experience, impact, and community.
Fotografiska | New York
Located at 281 Park Avenue South, the six-floor, 45,000 sq ft. historic landmark is home to an unexpected mix of world-class art, vibrant cultural programming, and exceptional dining experiences including Verōnika and Chapel Bar. Recent exhibitions include works from Andy Warhol and David LaChapelle, and currently Hip-Hop "Conscious, Unconscious" and Elizaveta Porodina.
The Role
Our Fotografiska F&B Sales Coordinator contributes to the administrative support of successful planning and execution of a wide range of events and provides administrative support to the reservations team in day to day operations. Reporting directly to the F&B Reservations Manager and Director of Private Event Sales, this role requires an enthusiastic, detail-oriented self-starter who possesses excellent communication and multitasking skills. The F&B Sales Coordinator will play a crucial role in supporting our elite event planning process for privatized events and large party reservations, along with day-to-day reservation planning. Areas of focus include admin support, pre-event preparation for both private events booked by the events team as well as large party reservations booked through the reservations team, assistance in high level communications with guests inquiring about F&B reservations and potential private event clients, venue leaders, vendors, and suppliers. This role will focus on account management and maintenance cross functionally over the span of two departments. Remote work will be made available upon review of the F&B Reservations Manager and Director of Private Events.
- 2+ years acting as Reservationist or similar role in luxury hospitality, food + beverage environments.
- Experience working with Resy and 7Rooms reservation platforms, along with TripleSeat in highly visible entertainment entities.
- Experience working with Adobe InDesign and Adobe Illustrator.
- Computer skills including Microsoft Office Suite, Google Suite Excellent communication skills, both written and oral.
- Ability to handle situations with grace and diplomacy; able to anticipate problems and present solutions quickly;
- Strong organizational and time management skills with exceptional attention to detail;
- Assists in scheduling of calendar holds and bookings for events and large party reservations on Master Calendar;
- Assists Events and Reservations Team with scheduling site visits with clients and vendors for Private and Semi Private events
- Prepares event and large party reservation invoices for clients pre & post event;
- Follows up with phone calls and e-mails related to event and reservations inquiries.
- Maintains tracking and expense reports related to department expenses
- Performs additional duties required of them by both Departments
- Commitment and enthusiasm for Fotografiska New York, its mission, and its future.
COVID19: The health and well-being of our members and staff has been our number one priority and the guiding force behind all our decisions as we open our doors. We encourage you to learn more about our commitment to safety by reading through the steps we have taken to ensure that all Members and teams feel safe, comfortable, and secure, going forward on our website.
Diversity & Representation: Fotografiska is committed to building and supporting inclusive and representative communities, long-term career opportunities and extends Equal Employment Opportunities to qualified applicants and employees on an equal basis regardless of an individual's age, race, color, sex, religion, national origin, disability, sexual orientation, gender identity or expression, pregnancy status, marital status, military or veteran status, genetic disposition or any other reason protected by law.
Compensation Range: $26.00/hour - $28.00/hour, to commensurate with experience.
Health Care Plan (Medical, Dental & Vision)
Retirement Plan (401k, IRA)
Life Insurance (Basic, Voluntary & AD&D)
Paid Time Off (Vacation, Sick & Public Holidays)
Paid Family + Caregiver Leave
Short Term & Long Term Disability
Training & Development
Wellness Resource