BI Reporting and Dashboarding Analyst Internship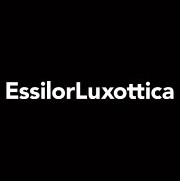 Luxottica Group SpA
IT
Metropolitan City of Milan, Italy
Posted on Thursday, July 20, 2023
BI Reporting and Dashboarding Analyst Internship
WHO WE ARE
We are EssilorLuxottica, a global leader in the design, manufacture and distribution of ophthalmic lenses, frames and sunglasses. The Company brings together the complementary expertise of two industry pioneers, one in advanced lens technologies and the other in the craftsmanship of iconic eyewear, to create a vertically integrated business that is uniquely positioned to address the world's evolving vision needs and the global demand of a growing eyewear industry.
With over 180,000 dedicated employees in 150 countries driving our iconic brands, our people are creative, entrepreneurial and celebrated for their unique perspectives and individuality. Committed to vision, we enable people to "see more and be more" thanks to our innovative designs and lens technologies, exceptional quality and cutting-edge processing methods. Every day we impact the lives of millions by changing the way people see the world.
JOB SCOPE AND MAIN RESPONSIBILITIES:
You will not be assigned to a specific business area supported by BI team, but you will collaborate on different project streams during the time. Ability in working with different teams dedicated to specific business areas with several people is strongly recommended.
Working in BI means not only to generate reports but to understand and explains how training metrics, KPIs have to be built and read them to support business and leadership decisions. We need to have someone that could be able to create BI tools and understand main training functional aspects to support Business in strategic decisions.
AREAS OF RESPONSIBILITIES AND RELATED ACTIVITIES:
Central Reporting: in collaboration with senior members of the team, learn and then being able to analyze the current reporting landscape adopted by Retail, E-Commerce, and Wholesale departments for achieving two main objectives:

Optimize current solution related to both functional and technical features.

Design and build new reports oriented to rationalize and simplify the actual daily scheduled processes.

Virtual Application: in collaboration with senior members of the team learn and being able to understand the best way to integrate and show the metrics and dimensions related to different business segments (Retail – Ecommerce – Wholesale) into custom Virtual Apps. Following capabilities are needed:

Help in editing of functional documents with design of solution, defined with key team stakeholders, needed to satisfy business requirements

Verify and test the quality of delivery

Daily monitoring of the virtual apps and publications as well as maintenance of user access

Dashboarding: after developing a strong knowledge about the daily reporting landscape tools (BO), the candidate will start to design, and build Dashboard under the manager supervision to support business and leadership decisions.
NETWORK OF INTERACTION:
There will be a continuous relationship with the main controllers around the world.
INTERNAL : Retail Department / E-Commerce Department / Wholesales Department / IT
EXTERNAL : Not needed
TECHNICAL SKILLS – PROFESSIONAL KNOWLEDGES
MS Office: PowerPoint, Word, Excel, Access

Proactivity and ability to work in team

Analytical skills and problem solving oriented

Flexibility and ability to work in complex environment
LANGUAGES:
Italian mother-tongue
English fluent
Other Languages is considered as a plus

Job Segment: Ophthalmic, Healthcare