Accounting Processes & Practises Manager M/F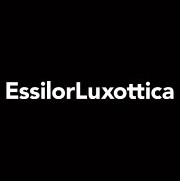 Luxottica Group SpA
Accounting & Finance
Charenton-le-Pont, France
Posted on Thursday, July 20, 2023
The content of the position is in English as it requires many interactions with our international subsidiaries, English being the working language.
At EssilorLuxottica our mission is to help people see more and be more. Our groundbreaking products correct, protect and frame the beauty of our most precious sensory organ – our eyes. By combining our expertise in lens technology and eyewear manufacturing, a portfolio of brands that consumers love and global distribution capabilities, we enable people everywhere to learn, to work, to express themselves and to fulfill their potential.
JOB SCOPE AND MAIN RESPONSIBILITIES:
The Accounting Practises & Processes Manager, working closely with the Consolidation team and the GBS network, will reinforce on a group-wide scale the accounting function, taking responsibility of the key pillars of the department, including the preparation and continuous management of the Group Accounting Manual, the set-up of the statutory financial statements closing process and other important recurring accounting tasks such as the balance sheet accounts reconciliation, the directors' attestation process, the manual journal entries review and the intercompany process.
This role will have, as primary challenge, the understanding, the harmonization and the set-up of specific accounting processes across the Group, in order to facilitate consistency, reporting and analysis of specific matters and regular sharing of the results with the Group Chief Accounting Officer and the Group CFO.
The role also includes the challenge to think, develop, build and implement reporting tools and dashboards on the above topics to be reviewed on a quarterly basis. Moreover, you will represent the team being part of cross-department projects.
Being flexible, open-minded and willing to learn in an international and evolving scenario will be a key success factor!
AREAS OF RESPONSIBILITIES AND RELATED ACTIVITIES:
Preparation and implementation of the Group Accounting Manual, covering all accounting & reporting requirements of the Group, in strict collaboration with the other members of the consolidation team and the GBS structure

Implementation of the group-wide process related to the statutory financial statements closing process: the process will have the purpose to globally coordinate all of the steps of the statutory FS finalization, in joint with the Legal & Corporate Affairs department

Implementation, reinforcement and continuous improvement (including training activities) of the process related to the balance sheet accounts reconciliation, in coordination with the group Internal Control team

Implementation, reinforcement and continuous improvement (including training activities) of the process related to the internal representation letters (Directors' Attestation),

Implementation, reinforcement and continuous improvement (including training activities) of the process related to the manual journal entries, in coordination with the group Internal Control team

Monitoring and providing feedback on the quality and timeliness of the reporting from the Group's subsidiaries with respect to the above topics

Ensure consistency of the accounting methodologies and procedures across the Group

Manage relationships with External Auditors and provide support for their audit procedures when needed with respect to the scope of this function

Maintain cross-functional relationships with other Corporate departments, specifically including Tax and Internal Control teams

Coordination: (i) Reference point both for newly acquired entities and for existing subsidiaries across the Group; (ii) Annual supervision of the local statutory financial statements closing process; (iii) Technical support in evaluating the impacts deriving from the adoption of new Accounting Standards and non-recurring/new transaction
NETWORK OF INTERACTION:
INTERNAL : GBS (shared services), local Accounting teams: provide instructions and timelines, follow-up on the closing process, perform quality checks, managing questions / clarifications from local teams / GBS? Treasury, Controlling, Tax, M&A : being involved in cross-function projects for what concern accounting consequences and implications
EXTERNAL : External auditors : provide support to external auditors in collecting back-up documentation and explanations about several accounting processes
TECHNICAL SKILLS - PORTRAIT OF A PERFECT CANDIDATE
Educational Background in Economics / Accounting
At least 8/10 years of experience in Accounting / Financial Audit / Consolidation
Solid experience with HFM - Hyperion (or, alternative consolidation tool) and, SAP / Oracle ERPs
Solid experience in MS Excel

International background

Very good IAS/IFRS knowledge

Strong problem solving skills

Passionate individual, a strategic thinker who is ready to take on big challenges

Demonstrated ability to think out of the box and find innovative solutions to traditional problems

Comfortable working in a fluid and highly collaborative way with a strong ability to listen and adapt

Fluent in English
CANDIDATE PROFILE:
Educational Background: Degree in Finance / Economics / Accounting
LANGUAGES:
English is mandatory
French is a plus