EMEA Indirect Procurement Category Manager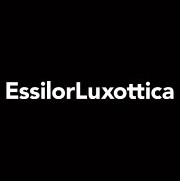 Luxottica Group SpA
Operations
Metropolitan City of Milan, Italy
Posted on Thursday, July 27, 2023
WHO WE ARE
We are EssilorLuxottica, a global leader in the design, manufacture and distribution of ophthalmic lenses, frames and sunglasses. The Company brings together the complementary expertise of two industry pioneers, one in advanced lens technologies and the other in the craftsmanship of iconic eyewear, to create a vertically integrated business that is uniquely positioned to address the world's evolving vision needs and the global demand of a growing eyewear industry.
With over 180,000 dedicated employees in 150 countries driving our iconic brands, our people are creative, entrepreneurial and celebrated for their unique perspectives and individuality. Committed to vision, we enable people to "see more and be more" thanks to our innovative designs and lens technologies, exceptional quality and cutting-edge processing methods. Every day we impact the lives of millions by changing the way people see the world.
JOB SCOPE AND MAIN RESPONSIBILITIES:
You will join EMEA G&A (General & Administrative) Indirect Procurement team, representing diverse categories from HR, Travels, Payments to Consulting, Legal and Facility Management. It's an international team of 8 people based in Italy, France and Portugal.
You will manage your categories in EMEA and HQ, developing and implementing regional and local sourcing strategies, managing regional agreements, supplier relationships, identifying synergies opportunities between Essilor, Luxottica and Grand Vision entities while working closely with the Global Category Manager to support strategy definition and implement global agreements in the region. You will engage and manage relations with global, regional and local internal stakeholders supporting business decision with procurement analysis.
The role requires procurement leadership, strong autonomy and accountability on managing the entire sourcing process, including related financials, KPIs and business cases, planning and executing stakeholders initiatives, tenders, agreements and working jointly on more strategic business scenarios.
AREAS OF RESPONSIBILITIES AND RELATED ACTIVITIES:
Within the full G&A category portfolio, the profile will be appointed as directly accountable for Travels category (EMEA and HQ) and Payment Solutions (EMEA and HQ: a

new category to build including all payments services used (ecommerce, , retail, treasury, travel) by the business and customers)

Build regional category baseline, define and implement regional sourcing strategies and roadmap aligning with Global Category Manager and stakeholders, to ensure governance model with relevant KPIs

Identify synergies opportunities and optimize contract performance through managing cost levers and stakeholder expectations (pricing, demand, policy, consumption model, process, standardization)

Establish Regional contractual and business relationships with vendors, monitor compliance based on EL integration needs

Identify, engage and develop category stakeholder relationships, enhancing EL procurement and budgeting centralization and governance

Influence and drive business decisions contributing with procurement capabilities and analysis, supporting controlling on cost analysis and business case scenarios

Lead regional category projects in terms of technical and procurement role and responsibilities, being responsible for document preparation and presentation to C-level and on key procurement activity output

Coordinate with local entities setting the proper guidelines for project deployment and, within the assigned area of responsibilities, both on strategic and operational Procure to Pay (PtP) related needs, will actively support and address activity closure

Lead a sustainable saving plan, according to the target received on assigned area of responsibility, tracking and reporting savings and KPI's

Facilitate knowledge and best practices sharing within the Team

NETWORK OF INTERACTION:
INTERNAL: HR, E-commerce, treasury, IT team, Essilorluxottica and Grand Vision Business Central, EMEA and local Leaders, Finance & Controlling, Global Category Managers, local Indirect Procurement managers
EXTERNAL: Suppliers

TECHNICAL SKILLS - PORTRAIT OF A PERFECT CANDIDATE:
Educational Background in Business or Engineering preferred

At least 5 years of experience in Procurement with Category Management at Regional or global level in multinational environment

Capacity to lead sourcing optimization projects in a multicountry environment with a certain degree of complexity into the management of internal stakeholders

Capability and interest to work on various purchasing categories

Prior experience in Travels category and other would be a plus.

Background in the whole G&A category (HR, Facilities, Consulting, Professional Services, Utilities…) will be an added value

Office, SAP optional

Fluent English, French is a plus

Job Segment: Category Manager, Merchandising, Procurement, Facilities, Retail, Operations, Marketing