HR Business Partner Internship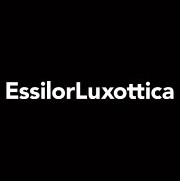 Luxottica Group SpA
People & HR
Pederobba, Province of Treviso, Italy · Pederobba, Province of Treviso, Italy
Posted on Saturday, July 29, 2023
ENVISION YOUR FUTURE JOB
We are Luxotticans, unconventional people that are pioneer and trendsetters. We are people who turn passion into dedication and focus on delivering great results.
We love entrepreneurial people that take responsibilities from Day-1, and strive to achieve their goals.
Here you will experience what's it like to work as HR Business Partners Intern for Pederobba Manufacturing Plant, Luxottica's fundation and Operations' HQ.
Are you ready for it?
Here some responsibilities you will have:
-HR Analytics
-Support the HR in all the daily activities
-Support the communication activities inside of the plant
-Support recruiting and training activities according to plant needs in partnership with Talent Acquisition and Learning & Development teams;
PORTRAIT OF A PERFECT CANDIDATE
You know you are a Luxottican when you recognize yourself in our 4 characteristics (imaginative, passionate, entrepreneurial, simple and fast) and:
You do not see problems, you just see solutions
You love challenges and you take your responsibility seriously
You are a real team player with good analytical skills
You are an excellent performer with a proven excellence in academic and professional life.
You have a Humanistic (Psychology, Training, Law) or Economics Degree
You have a passion for the HR world
Did you work or study abroad? This is great!
Fluent English (of course)
WHAT ELSE DO YOU NEED TO KNOW?
No matter where you work in the Luxottica world, you can really make an impact.
This position will be located at our Plant in Pederobba (TV).
Are you ready for this challenge?
If yes, we are waiting for you.