CMF Designer Internship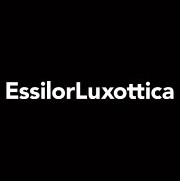 Luxottica Group SpA
Design
Agordo, Province of Belluno, Italy
Posted on Saturday, July 29, 2023
Location:
Agordo (BL), IT
ENVISION YOUR FUTURE JOB
We are looking for young, motivated, curious and enterprising talents to join us at our Operations HQ in Agordo (BL).
As CMF Designer Intern you will have the opportunity to join our Product Design Team and experience what is like to drive the aesthetic direction of our iconic brands through research, design and use of colors.
MAIN RESPONSIBILITIES• Support designers & product development with color/material declination in order to create specific solution for our cathegory.
• Work collaboratively with the eyeware designer team to execute color deliverables based on key categories and other specific market driven asks.
• Assist in presentation of color trend and palette at concept debut.
• Take the responsibility to stay current in the eyeware market, different category trends, and product design innovations
• Create original vector-based print/pattern finishes , and work with product line managers to develop new solutions for our future and upcoming collections
• Maintain calendar/timelines/deadlines that result in a timely completion of each product and/or collection
• Build your knowledge in color to partner with Development to translate color concepts into product.

PORTRAIT OF A PERFECT CANDIDATE
Each and every one of us lives, breathes and shapes the success of the company.
You know you are a Luxottican when you recognize yourself in our 4 characteristics (imaginative, passionate, entrepreneurial, simple and fast) and:
You do not see problems, you just see solutions
You love challenges and you take your responsibility seriously
You have a Degree in Design
You have built an experience of at least 1 year in a similar role
You have knowledge of color processing, from RGB to CMYK to L.A.B. digital color.
You are power user in vector-based graphics software applications – Adobe Illustrator proficient; Photoshop & indesign ; Microsoft pack; 3D (Rhinoceros, Autodesk, Keyshot)
You have strong facilitation and communication skills, you are able to present information to all levels of the organization

You have excellent presentation skills

You have excellent written and communication skills both in Italian and English
You are available to move abroad if there's the chance!
WHAT ELSE DO YOU NEED TO KNOW?
In Luxottica you have the feeling of being part of a "success story", no matter where you work in the Luxottica world, you can really make an impact.
Are you ready for this challenge?
If yes, we are waiting for you.