Data Analyst & Digital Projects S&OP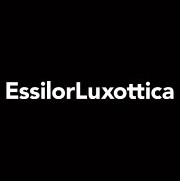 Luxottica Group SpA
IT, Data Science
Milan, Italy
Posted on Saturday, July 29, 2023
WHO WE ARE
We are a highly diverse group of over 80,000 individuals in 150 countries, we are united as one enthusiastic community of dedicated, fun and passionate people. We have always been committed to making the best glasses possible to enable people to enjoy the beauty of life in all its forms.
A unique brand portfolio that includes proprietary brands such as Ray-Ban, Oakley, Vogue Eyewear, Persol, Oliver Peoples, and prestigious licensed brands such as Giorgio Armani, Burberry, Bulgari, Chanel, Valentino and Versace is among Luxottica's core strengths.
ENVISION YOUR FUTURE JOB
We are Luxotticans, unconventional people that are pioneer and trendsetters. We are people who turn passion into dedication and focus on delivering great results.
We love entrepreneurial people that take responsibilities from Day-1, and strive to achieve their goals. Here you will experience what's it like to work for the Strategic Supply Chain HQ, a global and fast-paced environment.
Are you ready for it?
As a Data Analyst & Digital Projects, you will be responsible for the automation of the industrial processes that lead to the definition of industrial plans for all geographies.
Here some of the responsibilities you will have
Standardize the process of defining industrial plans for all geographies.
Automate weekly monitoring of volume/mix productions and calculation of backlog (service level indicator)
Develop the process that defines the production "forecast mix" for all geographies
Systematize the process of defining S&OP by Brand/Made-In on all supply chain flows: sales/supply/others flows
PORTRAIT OF A PERFECT CANDIDATE
You know you are a Luxottican when you recognize yourself in our 4 characteristics (imaginative, passionate, entrepreneurial, simple and fast) and:
You do not see problems, you just see solutions
You love challenges and you take your responsibility seriously
You are a team player
You are an excellent performer with a proven excellence in academic life, and of course this is written in your CV!
You have an Economics, Statistics or Management Engineering Degree
You have at least 6 months of experience in Demand Planning, Sales Forecasting or Supply Chain Analysis within a complex and fast-paced multinational envrionment
You are a quantitative analysis lover, a true Excel and Access addict
Did you work or study abroad? This is great!
Fluent English (of course)
WHAT ELSE DO YOU NEED TO KNOW?
No matter where you work in the Luxottica world, you can really make an impact.
This position will be located in Milan.
Are you ready for this challenge?
If yes, we are waiting for you.

Job Segment: Demand Planner, Supply Chain, Supply, Operations