STARS Data Owner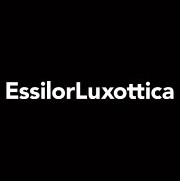 Luxottica Group SpA
Agordo, Province of Belluno, Italy
Posted on Saturday, July 29, 2023
Location:
Agordo (BL), IT
WHO WE ARE
We are a highly diverse group of over 80,000 individuals in 150 countries, we are united as one enthusiastic community of dedicated, fun and passionate people. We have always been committed to making the best glasses possible to enable people to enjoy the beauty of life in all its forms.
A unique brand portfolio that includes proprietary brands such as Ray-Ban, Oakley, Vogue Eyewear, Persol, Oliver Peoples, and prestigious licensed brands such as Giorgio Armani, Burberry, Bulgari, Chanel, Valentino and Versace is among Luxottica's core strengths.
ENVISION YOUR FUTURE JOB
We are looking for young talents, motivated, curious and enterprising, to join us at our Agordo Operations Head-Quarters, where the history of our Company got started.
As a STARS Data Owner you will be working in a data analysis team, with the aim to check and ensure accurate transactions data receiving from our special retail customers (STARS) and act as the main interface, for the Stars market, mainly between customers, subsidiaries, planning and business development team in order to ensure that all data are correctly received and processed and orders generated accordingly.
Here some of the responsibilities you will have:
• Process and insert stores masterdata information in JDA system and apply the requested IT/Planning settings to activate data flow
• Advise customers/Stars Emea commercial teams of any data flow/IT issues or information
• Daily check of data contents and data errors to ensure all STARS data are correctly received and processed in JDA and Boco DW systems
• Proactively analyze the customer sales data trend and performances through Boco and JDA systems
• Perform stock counts, in accordance with Stars planning team and customers, to ensure stock levels are correct and balanced
• Act as interface between key stakeholders of the STARS market, i.e. Planning, Logistics, IT and Business development departments to ensure correct data and orders flow.

PORTRAIT OF A PERFECT CANDIDATE
Each and every one of us lives, breathes and shapes the success of the company.
You know you are a Luxottican when you recognize yourself in our 4 characteristics (imaginative, passionate, entrepreneurial, simple and fast) and:
You do not see problems, you just see solutions
You love challenges and you take your responsibility seriously
You have an Economics or Business Management Degree with excellent results
You have at least 6 months of experience in Demand Planning, Controlling, Business Intelligence roles
You are a quantitative analysis lover, a true Excel addict
You believe that without your team nothing is possible
Did you work or study abroad? This is great!
Fluent English (of course) and Spanish? French? What other languages do you know?
You can't survive without your Ray-Bans, and Oakley, and Vogue, and Persol…
WHAT ELSE DO YOU NEED TO KNOW?
In Luxottica you have the feeling of being part of a "success story", no matter where you work in the Luxottica world, you can really make an impact.
This position will be located at our Headquarters in Agordo, but you have to expect some business trips either in Italy or abroad.
Are you ready for this challenge?
If yes, we are waiting for you

Job Segment: Retail Sales, Supply Chain, Demand Planner, Business Manager, Retail, Operations, Management