Industrial Engineering Program Manager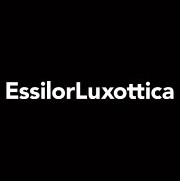 Luxottica Group SpA
Operations
Agordo, Province of Belluno, Italy
Posted on Saturday, July 29, 2023
WHO WE ARE
We are a highly diverse group of over 80,000 individuals in 150 countries, we are united as one enthusiastic community of dedicated, fun and passionate people. We have always been committed to making the best glasses possible to enable people to enjoy the beauty of life in all its forms.
A unique brand portfolio that includes proprietary brands such as Ray-Ban, Oakley, Vogue Eyewear, Persol, Oliver Peoples, and prestigious licensed brands such as Giorgio Armani, Burberry, Bulgari, Chanel, Valentino and Versace is among Luxottica's core strengths.
ENVISION YOUR FUTURE JOB
We are looking for a motivated, curious and enterprising talent to join us at our Operations Headquarter based in Agordo (BL), where the history of our Company got started.
As Industrial Engineering Program Manager you will join Luxottica's Industrial Engineering team, which is composed by two parts: Automation Engineering and Process Engineering. Both parts work towards the implementation of the best and cutting-edge technologies within our Plants. They guarantee the most appropriate technological innovation and the most efficient automation within our Plants at the global level.
Scope of the role is to strategize, implement and maintain program initiatives that adhere to the Group's Industrial Engineering objectives; to oversee multiple project teams, ensuring program goals are reached; manage budget and funding channels for maximum efficiency; develop program assessment protocols for evaluation and improvement; maintain organizational standards of quality, performance and satisfaction.
You will be the reference point for several projects concerning different topics and belonging to different Regions. Here some of the responsibilities you will have:
• Work closely with cross-functional teams and project managers to plan and develop scope, deliverables, required resources, work plan, budget, and timing for new initiatives
• Manage project teams for optimal ROI and coordinate and delegate cross-project initiatives
• Identify key requirements needed from each stakeholder
• Develop and manage budget and be accountable for delivering against established business goals/objectives
• Work with other project managers to identify risks and opportunities across multiple projects within the department
• Analyze, evaluate, and overcome program risks, and produce program reports for management and stakeholders.
PORTRAIT OF A PERFECT CANDIDATE
Each and every one of us lives, breathes and shapes the success of the company.
You know you are a Luxottican when you recognize yourself in our 4 characteristics (imaginative, passionate, entrepreneurial, simple and fast) and:
You do not see problems, you just see solutions - and you are great in solving problems!

You love challenges and you take your responsibility seriously

You have at least 7/10 years of experience within a complex Company as Project Manager or Program Manager

You have a solid Engineering background and approach

You have a strong planning attitude

You have good knowledge of technological processes and you strong competences related to technical design

You are a leader able to coordinate many people and to insipire them

You are customer-oriented and are able to adapt/respond to different types of people and situations

You have a strong entrepreneurial mindset, you are proactive and inspire people to be proactive too!

You fluently speak English and Italian and are willing to travel and/or relocate abroad if there is the chance.
WHAT ELSE DO YOU NEED TO KNOW?
In Luxottica you have the feeling of being part of a "success story", no matter where you work in the Luxottica's world, you can really make an impact.
Are you ready for this challenge?
If yes, we are waiting for you.