Logistics Internship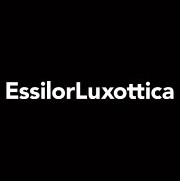 Luxottica Group SpA
Operations
Agordo, Province of Belluno, Italy
Posted on Saturday, July 29, 2023
Location:
Agordo (BL), IT
ENVISION YOUR FUTURE JOB
We are looking for young talents, motivated, curious and enterprising, to join us at our Logistics Hub in Sedico (BL).
We are Luxotticans, unconventional people that are pioneer and trendsetters. We are people who turn passion into dedication and focus on delivering great results.
We love entrepreneurial people that take responsibilities from Day-1, and strive to achieve their goals. During your 6 months internship, you will put your hands-on different challenges, experiencing what it means to work in a fast-paced environment.
Are you ready for it?
You will put your hands-on different challenges. You will support the Managers and the Functional Team working within a dynamic, markedly young and international environment, and you will have the opportunity to face a stimulating and constantly evolving business.
As Logistics Intern, you will experience what is it like to contribute to transformation projects within our international Logistics Organization.
Here some of the responsibilities you will have:
support in the management of our international flows
weekly analysis and report of performaces
support in the definition of improvements actions
integration between Luxoticca and Essilor's Logistics modalities
PORTRAIT OF A PERFECT CANDIDATE
You know you are a Luxottican when you recognize yourself in our 4 characteristics (imaginative, passionate, entrepreneurial, simple & fast) and:
You do not see problems, you just see solutions
You love challenges and you take your responsibility seriously
You are an excellent performer with a proven excellence in academic life, and of course this is written in your CV!
You achieved or are going to achieve a Master Degree in Engineering or Management.
You are a quantitative analysis lover, a true Excel addicted
You believe that without your team nothing is possible
Did you work or study abroad? This is great!
You fluently speak Italian, English, and… Which other languages do you know?
You can't survive without your Ray-Bans, and Oakley, and Vogue, and Persol…
WHAT ELSE DO YOU NEED TO KNOW?
No matter where you work in the Luxottica world, you can really make an impact.
This is a 6-months paid internship that will start in February 2022, and which will require full-time commitment.
Are you ready for this challenge?
If yes, we are waiting for you.

Job Segment: Logistics, Operations