Production Supervisor Manager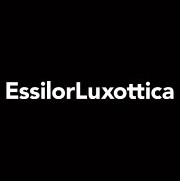 Luxottica Group SpA
People & HR, Operations
Sedico, Province of Belluno, Italy
Posted on Saturday, July 29, 2023
Location:
Sedico (BL), IT
WHO WE ARE
We are EssilorLuxottica, a global leader in the design, manufacture and distribution of ophthalmic lenses, frames and sunglasses. The Company brings together the complementary expertise of two industry pioneers, one in advanced lens technologies and the other in the craftsmanship of iconic eyewear, to create a vertically integrated business that is uniquely positioned to address the world's evolving vision needs and the global demand of a growing eyewear industry.
With over 180,000 dedicated employees in 150 countries driving our iconic brands, our people are creative, entrepreneurial and celebrated for their unique perspectives and individuality. Committed to vision, we enable people to "see more and be more" thanks to our innovative designs and lens technologies, exceptional quality and cutting-edge processing methods. Every day we impact the lives of millions by changing the way people see the world.
ENVISION YOUR FUTURE JOB
We are looking for a motivated, curious and enterprising talent to join us in our Sedico plant (Belluno) where the history of our Company got started.
As Finishing Production Manager you will represent the first point of reference for the entire production area of the Acetate Finishing (Sedico1), guaranteeing the achievement of all production and non-production targets and KPIs, such as output volumes, punctuality and level of service, costs and efficiency, safety, product quality, plant saturation, etc. You will be challenged through the management of a high complexity manufacturing department, overseeing the production process for the injection molding department (1200 headcounts).
Here some responsibilities you will have:
• Coordinate the work of the 3 Flow Managers of the Acetate Finishing (Sedico1)
• Guarantee the achievement of productive and non-productive targets and KPIs of the Sedico1 plant
• Coordinate with all the plant staff functions and with the production managers of the other production areas of Sedico and of the other EssilorLuxottica plants to ensure the correct working and balancing of the relevant production area and the achievement of the specific targets of the aforementioned partners
• Coordinate and promote improvement projects in terms of process, costs, service level, quality, production output, resource skills, etc.
• Coordinate the selection, purchase and implementation of new technologies, automations and work equipment for the relevant area
• Coordinate reporting on plant KPIs and promote their evolution in analytical terms
• Promote a collaborative and proactive working climate in the relevant area
PORTRAIT OF A PERFECT CANDIDATE
Each and every one of us lives, breathes and shapes the success of the company.
You know you are a Luxottican when you recognize yourself in our 4 characteristics (imaginative, passionate, entrepreneurial, simple and fast) and:
You have a Master Degree in Mechanical or Industrial Engineering
You have at least 4/6 years of experience in complex environments as Manufacturing Engineer, Production Manager, Operation Manager, Unit Manager or similar roles
Knowledge of the main mechanical and chemical processes
Project Management and Lean Production
Knowledge of the productive and non-productive KPIs of a business unit
IT & numerical Skills
Fluent in English
Reporting
You are capable to work on several tasks simultaneously
You have strong People Management skills
You are a flexible person, able to adapt in a contest of constant change
You love challenges and you take your responsibility seriously
WHAT ELSE DO YOU NEED TO KNOW?
In Luxottica you have the feeling of being part of a "success story", no matter where you work in the Luxottica world, you can really make an impact.
This position will be located at our Plant in Sedico.
Are you ready for this challenge?
If yes, we are waiting for you.

Job Segment: Manager, Ophthalmic, Management, Healthcare