Brand Activation Manager (WHS Channel)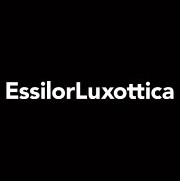 Luxottica Group SpA
Charenton-le-Pont, France
Posted on Monday, July 31, 2023
Brand Activation Manager (WHS Channel)
Location:
Charenton-le-pont, FR
WHO WE ARE
We are EssilorLuxottica, a global leader in the design, manufacture and distribution of ophthalmic lenses, frames and sunglasses. The Company brings together the complementary expertise of two industry pioneers, one in advanced lens technologies and the other in the craftsmanship of iconic eyewear, to create a vertically integrated business that is uniquely positioned to address the world's evolving vision needs and the global demand of a growing eyewear industry.
With over 180,000 dedicated employees in 150 countries driving our iconic brands, our people are creative, entrepreneurial and celebrated for their unique perspectives and individuality. Committed to vision, we enable people to "see more and be more" thanks to our innovative designs and lens technologies, exceptional quality and cutting-edge processing methods. Every day we impact the lives of millions by changing the way people see the world.
Job Purpose
The Global Brand Activation Manager (Wholesale channel) will be in charge of supporting the growth of the leading brand Transitions, with a focus on the wholesale channel.
The ability to bring a strategic vision to life, to have a strong impact and drive, to be result-oriented, to meet strict deadlines within a fast-paced environment, to build on markets and customers feedback as well as federate teams will be key to succeed in the mission.
Key Responsibilities of the Role & related activities
Brand Activation: wholesale channel
- Drives Transitions global marketing strategy to accelerate the brand/market growth (product assortment, activation and communication plan, presence/visibility, purchase journey, sales aids tools – both virtual and in store, etc.)
- Defines and implements the annual brand activation plan liaising with the internal teams (regional marketing & sales teams, corporate wholesale in store team): in charge of annual content calendar, guidelines to ensure premium execution, specific assets developments (together with the global communication team), etc.
- Steer and support the implementation of the commercial & promotional plan within the wholesale channel together with the marketing and sales teams in regions
- Initiates and coordinate "test & learn" initiatives to keep on offering an innovative, bespoke and premium Transitions brand experience
- Liaise with the other global brands teams (frames & lens) to ensure coordination and consistency
WHS in store identity & tools development
- In charge of Transitions brand identity in store & delivery of the in store Transitions brand guidelines
- Update & extend Transitions catalogue of in store tools for markets, in line with Transitions in store guidelines for all types of customers, following a tier approach
- Co-lead all new prototypes of in store tools together with the corporate wholesale in store team in Milan as well as with the global Essilor brand team in the case of lens "all-in-one" demo tools
- Create in store and merchandising guidelines for markets
- Partner with the in store expert team in Milan, as well as the supply and logistic teams, to define and streamline the process for in store tools ordering and delivery with
- Ensure market needs are covered and encourage best practice
- Track the implementation of in store tools, follow up on order, and gather feedback for improvement
Trade Marketing
- Improve Transitions visibility and recommendation at the Point of Sales within the wholesale channel
- Be the referent person for Transitions brand when it comes to Trade Marketing strategies & tactics, merchandising & sales aids tools within wholesale
- Coordinate assets delivery and answer day-to-day questions to ease the flow between all stakeholders: markets, corporate teams, Hogarth (specialized agency for transcreation & translation) when needed
Business development & Customer relationship
- Business case justification, including category growth sizing and value creation when looking at new opportunities
- Act as a devoted Brand Ambassador within the group and externally with customers to ensure that Transitions stays top of mind as the n°1 opportunity to drive sales and contribution: active participation to trade fairs & showroom customer visits is expected
Key Requirements (Education and Experience)
- At least 5 years of experience in Marketing, Trade Marketing/In store or Brand Experience is required
- Mastery of the full marketing mix and purchase funnel
- Ability to collaborate efficiently in an international environment with a wide variety of partners upstream and downstream
- Very good analytical skills, data-driven thinking and capacity to build a synthesis
- Customer and service oriented, at ease with building relationships with marketing & sales teams, demonstrating empathy towards different targets, and proactively driving results
- Excellent oral and written communication skills and interpersonal skills
- Autonomy, agility, can-do attitude, optimism and enthusiasm
- Fluent in English (working language)

Job Segment: Brand Ambassador, Marketing Manager, Merchandising, Brand Manager, Ophthalmic, Marketing, Retail, Healthcare