Brand Business and Go-to-Market Manager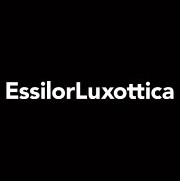 Luxottica Group SpA
Sales & Business Development
Charenton-le-Pont, France
Posted on Monday, July 31, 2023
Location:
Charenton-le-pont, FR
WHO WE ARE
We are EssilorLuxottica, a global leader in the design, manufacture and distribution of ophthalmic lenses, frames and sunglasses. The Company brings together the complementary expertise of two industry pioneers, one in advanced lens technologies and the other in the craftsmanship of iconic eyewear, to create a vertically integrated business that is uniquely positioned to address the world's evolving vision needs and the global demand of a growing eyewear industry.
With over 180,000 dedicated employees in 150 countries driving our iconic brands, our people are creative, entrepreneurial and celebrated for their unique perspectives and individuality. Committed to vision, we enable people to "see more and be more" thanks to our innovative designs and lens technologies, exceptional quality and cutting-edge processing methods. Every day we impact the lives of millions by changing the way people see the world
Do not miss a great opportunity to become part of our Global Marketing team in an exciting, pioneering and growing organisation. We, at Transitions Optical, are deeply passionate by light, universal symbol of life, energy and beauty. We focus all our efforts to enable all eyeglasses wearers to enjoy the positive side of light without its drawbacks or hassles wherever you are, whatever your lifestyle. Transitions® is a powerful consumer brand, loved by its community of wearers, and is the #1 recommended photochromic brand by Eye Care Professionals worldwide. Transitions Optical is part of the EssilorLuxottica Group, a global leader providing solutions seen by professionals and consumers as the reference in correction, protection and prevention for visual health. EssilorLuxottica is listed on the Euronext Paris stock exchange and is a part of the CAC40 index. Employs more than 180 000 people in over 150 countries and owns over 10 000 patents, over 130 major brands – both lens technology (e.g. Varilux®, Transitions®) and eyewear brands (e.g. Ray-Ban®, Persol®, Oakley®), and 18 000 stores.
Job Purpose
The Brand Business and Go-to-Market Manager will be responsible for maximizing the global brand activation strategy and developing tailor-made commercial and marketing plans to drive Transitions growth, profitability and penetration.
The ability to bring a strategic vision to life, to have a strong impact and drive, to be result-oriented, to meet strict deadlines within a fast-paced environment, to build on customers feedback and federate teams will be key to succeed in the mission.
Key Responsibilities of the Role & related activities
Strategy
- Support the Brand Activation & Go to Market Associate Director in the definition of the Transitions brand omni-channel plan as well as the annual sales objectives together with the global commercial team
- Prepares strategic decks for internal alignment meetings : retail marketing meeting, key accounts, regional plan meetings, Leadership meetings, etc.
- Engage into strategic discussions with commercial teams to define opportunities and steer growth
- Align launch & brand activation calendars between wholesale and retail/online channels, and by type of customer (Key Accounts/independent Eye Care Professionals), with the support of
Transitions brand activation managers, in order to ensure that top lines and bottom line goals are met
- Impulse & drive "test & learn" cross-banners initiatives to keep on offering an innovative, bespoke and premium Transitions brand experience – includes in store experience & demo tools
- Frames / lens brands partnerships : coordinate EssilorLuxottica partnerships activations with internal stakeholders and Transitions regional teams to ensure high-quality execution, recommend and anticipate next steps to elevate the partnerships from a brand activation standpoint
Monitoring Sell-in / Sell-out marketing activities
- Ensure the execution of the annual marketing plan in regions – this includes budget tracking & follow up, as well as supporting regions when needed
- Review monthly sales by market / channel & identify gap and opportunities
- Maximize the impact of marketing & commercial activities on the Transitions brand: define best practices or possible improvements to make them scalable, build "defensive" and short-term marketing plans, focusing on the appropriate marketing pillars (assortment, training, trade marketing…) in coordination with the corporate and regional teams
Acting on opportunities based on business analysis
- Define a global Transitions customer segmentation in collaboration with the sales team to develop customized commercial and marketing programs that maximize ROI & brand visibility
- Liaise with the commercial & marketing regional teams and the Business Intelligence director to prepare monthly business brand review, based on very structured and contextualized reports by regions, channels and products: sales, contribution, penetration, distribution (number of doors, banners outlets, E-commerce presence, etc.).
- Identify new opportunities to improve sales and drive penetration: investigate brand & competitive trends, commercial opportunities, sustainable strategies & actionable plans
- Analyze product portfolio in regions, recommend proactively global & regional assortment update across all channels (techno, material, designs, tints, etc.), coordinate new listing of Transitions brand and roll out of existing Transitions products to maximize ROI on Transitions portfolio
Customer relationship
- At ease to represent Transitions brand and support Key Account Managers and/or Commercial leaders during meetings/workshops with customers when needed
- Act as a devoted Brand Ambassador within the group and externally with customers to ensure that Transitions stays top of mind as the n°1 opportunity to drive sales and contribution: active participation to trade fairs & showroom customer visits is expected
Key Requirements (Education and Experience)
- At least 5 years of experience in Marketing, Trade / Go-to-Market Marketing and Sales is required
- Mastery of the full marketing mix and purchase funnel
- Excellent understanding of the omnichannel ecosystem (wholesale, retail, marketplace, E-com, etc.)
- Ability to collaborate efficiently in an international environment with a wide variety of partners upstream and downstream
- Advanced analytical skills, data-driven thinking and capacity to build a synthesis
- Customer and service oriented, at ease with building relationships with retail & sales teams, demonstrating empathy towards different targets, and proactively driving results
- Excellent oral and written communication skills and interpersonal skills
- Autonomy, agility, can-do attitude, optimism and enthusiasm
- Fluent in English (working language)

Job Segment: Brand Ambassador, Marketing Manager, Brand Manager, Branding, Ophthalmic, Marketing, Healthcare