Sales KAM EMEA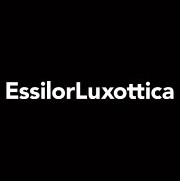 Luxottica Group SpA
Sales & Business Development
créteil, france
Posted on Tuesday, August 1, 2023
WHO WE ARE
We are EssilorLuxottica, a global leader in the design, manufacture and distribution of ophthalmic lenses, frames and sunglasses. The Company brings together the complementary expertise of two industry pioneers, one in advanced lens technologies and the other in the craftsmanship of iconic eyewear, to create a vertically integrated business that is uniquely positioned to address the world's evolving vision needs and the global demand of a growing eyewear industry.
With over 180,000 dedicated employees in 150 countries driving our iconic brands, our people are creative, entrepreneurial and celebrated for their unique perspectives and individuality. Committed to vision, we enable people to "see more and be more" thanks to our innovative designs and lens technologies, exceptional quality and cutting-edge processing methods. Every day we impact the lives of millions by changing the way people see the world.
As a part of EssilorLuxottica group, Transitions Optical has been protecting and enhancing vision since 1990 when we were the first company to commercialise plastic photochromic lenses. Through our partnerships with optical industry leaders, we offer solutions that adapt to changing light in the widest selection of designs and materials, including hundreds of lens combinations. We are continuously improving our lenses to enhance their darkness, fade back speed, colour and indoor clarity.
JOB SCOPE:
ALL OG Lenscaster business in the region
The role will encompass account management for Lens Manufacturer partners: Younger Optics, on-line (additional accounts may be assigned in the near future). The key objective for each of these accounts is to drive share growth of Transitions lenses in their overall business.
It is expected that the successful candidate will become an expert in all facets of our Lens Manufacturer Channel business, including product information, New Product Introduction process, Supply Chain models, finance, pricing issues and budget management, and our family of brands and how to articulate this in strategy development.
MAIN TASKS:
• Understand the customers' strategies to subsequently formulate, create, propose, and facilitate opportunities that Transitions can align with aggressive growth strategies that are complementary to each customer's goals
• Sales Volume: Manage sales volumes and mix driven metrics, ensuring planned sales volume and product mix is achieved within respective caster partner accounts.
• Focus on results by analysing and measuring monthly business trends and marketing initiatives to determine and report effectiveness and influence if adjusting is necessary
• Develop broad and deep relationships at all levels in the customer's account, so as to be viewed by as a trusted advocate of each customer's business and to be able to effectively influence customer decisions
• Communicate effectively and appropriately within the account's organization and then be able to coordinate relevant initiatives and strategies to mobilize Transitions internal resources, including Marketing, Supply Chain, Retail KAMs, R&D and Project Management to drive alignment and downstream execution.
• Identify and execute product initiatives to optimize the portfolio of products and brands within the customer's business to ensure broadest availability of products and market engagement of customers.
PROFILE:
• BS/BA Degree in Business or related discipline
• 8+ years of industry sales experience
• Excellent selling skills and customer relationship skills
• Excellent planning and organizing skills as well as excellent account management skills
• Intimate knowledge of the optical industry
• Proven success at mobilizing resources
• Strong analytical acumen to focus on progress and results, identifying needs and areas for improvement
• Technical expertise in Transitions' full line of products and services
• Must be familiar with Transitions' distribution chain, product strategies, marketing services, consumer and trade marketing strategies and the short- and long-term business objectives
• Focus on results, drive change, promote teamwork, build trust & respect and understand market & customer perspective


Job Segment: Ophthalmic, Supply Chain, Supply, Healthcare, Operations