Workshop Manager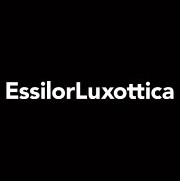 Luxottica Group SpA
Administration
Lisbon, Portugal
Posted on Thursday, August 31, 2023
WHO WE ARE
We are EssilorLuxottica, a global leader in the design, manufacture and distribution of ophthalmic lenses, frames and sunglasses. The Company brings together the complementary expertise of two industry pioneers, one in advanced lens technologies and the other in the craftsmanship of iconic eyewear, to create a vertically integrated business that is uniquely positioned to address the world's evolving vision needs and the global demand of a growing eyewear industry.
With over 180,000 dedicated employees in 150 countries driving our iconic brands, our people are creative, entrepreneurial and celebrated for their unique perspectives and individuality. Committed to vision, we enable people to "see more and be more" thanks to our innovative designs and lens technologies, exceptional quality and cutting-edge processing methods. Every day we impact the lives of millions by changing the way people see the world.
Mission
Manage daily operation to achieve objectives of the workshop, develop skills of his/her shift leaders and operators, and lead continuous improvement.
Main Responsibilities
1. Ensure safety rules are known and applied:
Ensure that anybody coming in the workshop wear all required equipment. Ensure a good housekeeping of areas and machines. Has the authority to stop equipment or people working in case of danger. Conduct Safety Audit; walk on floor to manage the daily operation to meet Safety Policy, Rules and Regulations, etc. Review and Raise the Safety Issues and concerns for corrective and preventive actions. Where possible, take ownership for actions that can be handled by himself/herself.
2. Ensure standards are defined, applied and improved:
Write and review standard works, SOP in collaboration with production support team(s). Manage 5 or 6S to ensure his/her workshop is well clean, organize; Plan training of operators/ shift leaders on standards, equipment and so on. Audit SOPs, Do's and Don'ts, Process Control Plans. Audit process parameters to meet standard requirements (PCP, Start shift checklists). Detect, eliminate deviation in the process and confirm observation with process engineer/technician.
3. Manage daily operation, resource availability, people, machines, process, etc. to be able to accommodate production planning and requirements:
- Day to day: Monitor daily process performance and capability to identify the problem and issues (part boards / red bins / PCP check lists, etc..). Review the WIP / flow (daily, weekly) and take corrective actions. Ensure machine efficiency to meet the capability requirements/ assess machine conditions - Products, Process, Engineering & Equipment. Report problems and action plans (supervisor-leader meeting, progress team and production meeting). Coordinate with other department to solve daily issues (planning, maintenance, engineering, etc...). Highlight to Production Mgr issues needing support (particularly medium term or ongoing issue). Understand, communicate & track priority items as identified at daily management meeting.
- Weekly / Monthly: Participate to performance review meeting with support teams/ analyse issue and develop action plans with Logistics, Quality, Safety, and Maintenance. Plan resources (operators/ equipments) according to logistics needs and production constraints.
4. Control deviation and solve issues with structure method:
Identify and erase deviation of targets and abnormalities (2-3hrs interval). Run-down with previous/next shift's leader. Facilitate problem solving with the team - leads 5 WHY's, QRQC level 1.
5. Reduce recurring issues and lead continuous improvement:
Identify improvement plan, problem solving, troubleshooting, etc. to correct issues. Approve and inform operators on suggestions status. Lead Kaizens. Conduct process validations, process start-up, new products, process changes, change over, etc.
6. Onboard, coach, manage, and develop team to achieve workshop objectives:
- Communicate: Communicate to Team: Operation performance, top priorities (max 3), Policies, One Point Lesson, EH&S issues, new product launch. Motivate and recognize team. Lead meeting with shift leaders. Participate to meetings with production/lab manager. Respect & promote Essilor Values, and Management Principles.
- Operators management and planning: Approve Leave of Team, overtime of Team and change of jobs or assignments. Conduct & Review Performance Review: During probationary period, yearly assessment. Propose for promotions to manager. Identify training needs and multi-skilling. Provide coaching and mentoring; on-boarding process follow up.
Requirements
- At least 3 to 5 years of proven experience in a high volume manufacturing facility;
- Degree in Industrial Engineering, Chemical Engineering or related field;
- Experience in planning, scheduling and coordinating production/ manufacturing processes, at a supervisory level;
- Experience in Problem solving and decision making method, SPC, and experimental design;
- Strong knowledge in Lean Manufacturing;
- Strong and positive communication;
- Capability to developing others;
-Team Work;
- Fluent in Portuguese and English;