Group Operations Systems & Reporting Manager M/F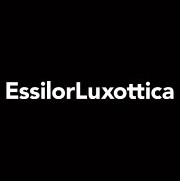 Luxottica Group SpA
Operations
créteil, france
Posted on Friday, September 1, 2023
The content of the position is in English as it requires many interactions with our international subsidiaries, English being the working language
At EssilorLuxottica our mission is to help people see more and be more. Our groundbreaking products correct, protect and frame the beauty of our most precious sensory organ – our eyes. By combining our expertise in lens technology and eyewear manufacturing, a portfolio of brands that consumers love and global distribution capabilities, we enable people everywhere to learn, to work, to express themselves and to fulfill their potential.
JOB SCOPE AND MAIN RESPONSIBILITIES:
The main mission of the Head of Operations Finance Systems & Reporting is to manage the Global BPOs (Business Process Owners).
Within EL Group Operations Controlling function, which deals with Financial Planning and Analysis workstreams on both Lens and Frames manufacturing and logistics, the Global Business Process Owners team is responsible for developing, maintaining, and enhancing the specific processes of lenses costing and variance analysis (Standard definition and Actual comparison) within EssilorLuxottica, and seeks opportunities to leverage them on other activities and product lines.
For each business, the BPOs' mission is to have a clear understanding of those processes and share all along the year the methodology / costing definition with the global EL stakeholders in Operations and outside (Finance, S&P, Supply Chain, Business/markets …).
In addition, the head of Systems & Reporting also ensures business reports are consistent across product lines and coordinates reporting resources along with the Frames Conso&Reporting manager.
AREAS OF RESPONSIBILITIES AND RELATED ACTIVITIES:
The challenge of the Business Process Owners is to design, collect, process and consolidate all worldwide financial information to feed FP&A teams and finally make operational and strategic business decisions. The Operations Finance BPOs ensure consistency and reliability of the shared methodology used to perform the reporting.
Lead the BPO team, notably:
Support the team, while discussing with the main stakeholders

Manage the portfolio of projects; directly manage the most delicate issues

Coordinate with IT and Finance transformation teams

Ensure consistency within the domains (lenses manuf., frames manuf., logistics, inventory, …)
Be the referent of Costing methodology for the Group:
Liaise with regions and corporate finance functions

Ensure a shared knowledge of the costing methodology between Lenses and Frames
Co-lead/animate the reporting:
Ensure an harmonized way of looking at Operations costs, with aligned dashboards of Global EL Operations costs (Massprod, RX, other activities)

implement and roll-out reports needed by BUs with the Regional Operations to ensure proper reporting.
NETWORK OF INTERACTION:
INTERNAL : Finance community, Supply Chain, Business/markets
EXTERNAL : Providers if needed
TECHNICAL SKILLS - PORTRAIT OF A PERFECT CANDIDATE:
Master's degree in Finance or Business

At least 8 years of practice in FP&A and business analysis

knowledgeable financial profile, starting with strong business analyst skills, ideally enjoying an experience of an FP&A job in an industrial/logistic company, and in an international context.

High level of IT skills is mandatory notablky on BI tools and Datawarehouses

Business Acumen (with specificities involved in Industry)

Customer Focus

Drive for Results

Perspective: A good process owner learns and understands the details of the operational process while keeping their eye on the bigger strategic picture (which is ultimately geared toward customer satisfaction).
CANDIDATE PROFILE:
Educational Background: Master's degree in Finance or Business
LANGUAGES:
English is Mandatory , any other language is a plus