HRIS Project Manager - SAP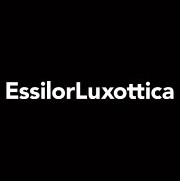 Luxottica Group SpA
Operations
Italy
Posted on Tuesday, September 5, 2023
HRIS Project Manager - SAP
WHO WE ARE
We are EssilorLuxottica, a global leader in the design, manufacture and distribution of ophthalmic lenses, frames and sunglasses. The Company brings together the complementary expertise of two industry pioneers, one in advanced lens technologies and the other in the craftsmanship of iconic eyewear, to create a vertically integrated business that is uniquely positioned to address the world's evolving vision needs and the global demand of a growing eyewear industry.
With over 180,000 dedicated employees in 150 countries driving our iconic brands, our people are creative, entrepreneurial and celebrated for their unique perspectives and individuality. Committed to vision, we enable people to "see more and be more" thanks to our innovative designs and lens technologies, exceptional quality and cutting-edge processing methods. Every day we impact the lives of millions by changing the way people see the world.
ENVISION YOUR FUTURE JOB
We are looking for a motivated, curious and enterprising SAP expert to join us at our Operations HQ in Agordo (BL, Italy).
As HRIS Project Manager you will experience what is it like to lead transformation projects within our HR Organization worldwide.
Here some responsibilities you will have:
Plan for future HR system needs and make decisions within the framework of Luxottica's Digital Agenda. Evaluate current trends and emerging technologies in HR automated technologies and the capabilities of new products, for all human resources functions and how they may impact existing HR systems. Working with IT, Procurement and end users, drive the selection and development of new products, conversions, upgrades, and enhancements for assigned HR systems.
Manage the HRIS development and support process to prioritize and execute requests for changes and/or enhancements to HRIS. Collaborate with stakeholders to provide essential project management activities for large and small-scale projects using project management methodologies. Be able to communicate and report progress in standard PMI mechanisms to IT, Project Management Office, executive management and project stakeholders.
Analyze and review existing business processes, control, procedures and applications to develop innovative solutions that maximize efficiency and usability while ensuring all activities are in compliance with Petco policies along with international federal, state and local laws, regulations and ordinances.
Develop information-reporting requirements, specifications and user reporting capabilities to extract data for a wide range of human resources reporting and for executive decision-making.
Ability to manage relationships and contracts with third party vendors to ensure accountability for SLAs and KPIs through ongoing business reviews while continuingly seeking cost and process improvements.
Build and execute project plans to track timelines, deliverables, resources
Manage all HRIS vendor relations and system consultants in partnership with Procurement and IT as appropriate.
Partner with HR leadership and HR community in the region to define or expand programs and process requirements, translating requirements into optimal utilization of the technology.
Collaborate with the different stakeholders to ensure employee experience is developed in the Global HRIS solution and roadmap, to continuously improve the Experience processes. This includes recommending automation and self-service opportunities.
Being responsible for the data standardization and governance to ensure accuracy.
Support the Change Management Plan execution and work closely with the change agents to ensure better system adoption.
PORTRAIT OF A PERFECT CANDIDATE
Each and every one of us lives, breathes and shapes the success of the company.
You know you are a good fit with the role if:
You do not see problems, you just see solutions
You love challenges and you take your responsibility seriously
You have at least 4-5 years of experience in HRIS field with focus on SAP HR, Successfactors or similar ATS implementations within complex multinational organizations
You experienced Design Thinking method and you have knowledge in the different Technology trends to enable Employee Experience processes and outcomes
You have very strong experience with time management
You have strong facilitation and communication skills, you are able to present information to audiences at all levels of the organization.
You have good analytical skills, you are able to understand and tell stories behind processes and data.
WHAT ELSE DO YOU NEED TO KNOW?
In EssilorLuxottica you have the feeling of being part of a "success story", no matter where you work in the EL world, you can really make an impact.
This position will be located at our Operations HQ at Agordo (BL), but you have to expect a strong international connection to carry on HR digitalization projects WW.
Are you ready for this challenge?
If yes, we are waiting for you.
We welcome applications from all individuals regardless of their ages, backgrounds, gender, sexual orientation, political affiliations, personal beliefs, or religions. This includes those registered in targeted employment programs under Italian Law 68/1999, in accordance with Article 15 of Stat. Lav and Legislative Decrees 215/03 and 216/03.

Job Segment: Ophthalmic, Procurement, Change Management, Manager, Healthcare, Operations, Management