HR Project Manager Internship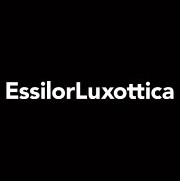 Luxottica Group SpA
People & HR, Operations
Italy
Posted on Monday, October 16, 2023
HR Project Manager Internship
WHO WE ARE
We are EssilorLuxottica, a global leader in the design, manufacture and distribution of ophthalmic lenses, frames and sunglasses. The Company brings together the complementary expertise of two industry pioneers, one in advanced lens technologies and the other in the craftsmanship of iconic eyewear, to create a vertically integrated business that is uniquely positioned to address the world's evolving vision needs and the global demand of a growing eyewear industry.
With over 180,000 dedicated employees in 150 countries driving our iconic brands, our people are creative, entrepreneurial and celebrated for their unique perspectives and individuality. Committed to vision, we enable people to "see more and be more" thanks to our innovative designs and lens technologies, exceptional quality and cutting-edge processing methods. Every day we impact the lives of millions by changing the way people see the world.
ENVISION YOUR FUTURE JOB
We are looking for a motivated, curious and enterprising candidate to join us at our Operations HQ in Agordo (BL, Italy).
As HR Project manager intern you will experience what is it like to support projects about diversity and inclusion
Here some responsibilities you will have:
Coordinate the activities to improve the diversity and inclusion in the operations fields.
Mapping al the training activity and financial sourcies.
Identifying the best training stream for specific needs.
Coordinate and support all the training activities for blu collars in our plants.
Reporting and monitoring the training activities
Updating the costs/investment for the FCT and BGT
Collecting data monthly for presentation at HSE meeting
Mapping the HSE training on Leonardo
PORTRAIT OF A PERFECT CANDIDATE
Each and every one of us lives, breathes and shapes the success of the company.
You know you are a good fit with the role if:
You do not see problems, you just see solutions.

You have strong analytical skills.

Good synthesis skills.

Good IT skills Office suits in particular (Excel, PowerPoint, etc..).

You love challenges and you take your responsibility seriously.

You have at least 0-1 years of experience
WHAT ELSE DO YOU NEED TO KNOW?
In EssilorLuxottica you have the feeling of being part of a "success story", no matter where you work in the EL world, you can really make an impact.
This position will be located at our Operations HQ at Agordo (BL).
Are you ready for this challenge?
If yes, we are waiting for you.
We welcome applications from all individuals regardless of their ages, backgrounds, gender, sexual orientation, political affiliations, personal beliefs, or religions. This includes those registered in targeted employment programs under Italian Law 68/1999, in accordance with Article 15 of Stat. Lav and Legislative Decrees 215/03 and 216/03.

Job Segment: Ophthalmic, Manager, Healthcare, Management