HRBP - Germany W/M/D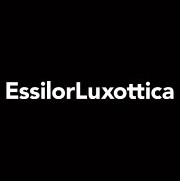 Luxottica Group SpA
People & HR
Munich, Germany
Posted on Tuesday, October 17, 2023
The content of the position is in English as it requires many interactions with our international subsidiaries, English being the working language.
Location : Munich OR Hanau or Braunschweig (Hypbrid)
At EssilorLuxottica our mission is to help people see more and be more. Our groundbreaking products correct, protect and frame the beauty of our most precious sensory organ – our eyes. By combining our expertise in lens technology and eyewear manufacturing, a portfolio of brands that consumers love and global distribution capabilities, we enable people everywhere to learn, to work, to express themselves and to fulfill their potential.
JOB SCOPE AND MAIN RESPONSIBILITIES:
We are seeking a dynamic and motivated HRBP to join our team in München, Germany. you will be reporting to the DACH HR Leader . You will have the opportunity to lead important transformation projects and contribute to the success of our international organization.
AREAS OF RESPONSIBILITIES AND RELATED ACTIVITIES:
Act as a business partner to a defined client base to provide HR expertise, guidance, advice and provide coaching to leaders
Develop and maintain a trusted relationship with defined leaders and provide proactive strategic partnership.
Consult with the Management Team and all other employees on Employment Law, HR Policies, HR Processes, Compensation, etc.
Provide performance management expertise and assistance to sustain the highest quality workforce
Review career structures for developmental purposes (e.g. Performance reviews, talent assessment, succession planning based on future potential)
Manage recruitment activities with client base, including definition of recruitment strategy and interviewing.
Act as a trusted change manager to the organization.
Develop and maintain productive relationship with Work Council and lead Work Council negotiations. Additionally manage labour law discussions.
Close collaboration with HR colleagues in DACH and Centers of Excellence
Manage HR projects, both within the business units and on European level
Implementation of employment policies and procedures relevant to the business needs
Ensure compliance with DE legislation
NETWORK OF INTERACTION:
INTERNAL : DACH and EMEA HR Team , employees, COE's
EXTERNAL : Providers if needed
TECHNICAL SKILLS - PORTRAIT OF A PERFECT CANDIDATE
Proven ability to build trusted relationship with clients, also in an international environment
Possess problem solving and analytical capability; experience of managing and analysing HR metrics to find root causes and develop short, medium and long-term plans
a proven hands-on attitude, be flexible and adaptable
Ability to influence and work in the matrix
Have intellectual curiosity, bringing valuable insight into the team / business
Ideally experienced in collaboration with German Work Council
Problem solver with the ability to think critically to pro-actively identify improvement opportunities
Excellent written and verbal communication skills in German and English
CANDIDATE PROFILE:
Educational Background: Bachelor's or Master's degree program in Human Resources Management or a related field.
LANGUAGES:
Fluency in German and English; French and/or Italian is a bonus

Job Segment: Change Management, Ophthalmic, Management, Healthcare