Optometrist - OPSM Bathurst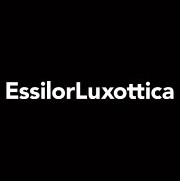 Luxottica Group SpA
Posted on Wednesday, October 18, 2023
Optometrist - OPSM Bathurst
We are EssilorLuxottica, a global leader in the design, manufacture and distribution of ophthalmic lenses, frames and sunglasses. Formed in 2018 by the combination of Essilor and Luxottica, our Company combines two centuries of innovation and human endeavour to elevate vision care and the consumer experience around it. We are home to the most loved and widely-recognized vision care and eyewear brands in the world. Our proprietary eyewear brands include Ray-Ban, Oakley, Costa, Vogue Eyewear, Persol and Oliver Peoples, complemented by over 20 prestigious licensed brands. Our advanced lens technologies include Varilux, Crizal, Eyezen, Stellest and Transitions. We offer superior shopping and patient experiences with a network of 18,000 stores including world-class retail brands like Sunglass Hut, LensCrafters, Salmoiraghi & Viganò and GrandVision.
Every day, EssilorLuxottica's 180,000 employees in 150 countries work towards a common mission to help people see more and be more. In 2021, the Company's milestones included a collaboration with Meta to launch Ray-Ban Stories smart glasses; the acquisition of GrandVision bringing 39,000 new employees into our family; expansion of our International Employee Shareholding community, and the launch of Eyes on the Planet, our strategic approach to sustainability.
In Australia and New Zealand, we operate the iconic retail and eye care brands: Sunglass Hut, OPSM, Ray-ban and Laubman & Pank.
About Us
At OPSM, we are a leading eyecare and eyewear retailer in Australia and New Zealand with more than 80 years of history. We are an integral business within the Luxottica Group, the global leader in eyewear headquartered in Milan, Italy. Our aim, is to raise the standard of eye health and eyecare, using our world-class technology.
Our portfolio includes proprietary brands such as Ray-Ban and Oakley, as well as licensed luxury brands such as Giorgio Armani, Burberry, CHANEL, Dolce & Gabbana, Prada, Ralph Lauren, Tiffany & Co., Valentino and Versace.
Your Opportunity
As an Optometrist in you will get to work with world class technology including Retinal Camera, Visual Field Analyser, Non-contact tonometer, Corneal Topographer, Optos UWDRS & OCT. You will also understand the lives behind the eyes and identify how OPSM can help maximise a customer's lifestyle enjoyment factor with appropriate eyecare, while providing the highest level of tailored customer service.
Your Responsibilities
Perform eye examinations for a broad range and scope of customers by taking on different types of appointments e.g. kids, contact lenses, therapeutics etc.

Confidently recommend lens solutions based on customer lifestyles

Clearly explain lens technology, communicating the features and benefits of lens products to customers including coatings and extras

Coach and mentor Graduate Optometrists in the usage and recommendation of technology to customers

Work with the Store Manager and Managing Optometrists to maximise Eyecare revenue, including but not limited to technology, Optometry labour efficiencies and appropriate Medicare billing
Culture & Benefits
We are the leader in eyewear and eyecare around the world and are proud of our iconic brands, premium products and services. We are made up of a diverse and talented team who are excellence focused and passionate about providing exceptional customer service!
By joining us, you will enjoy the following benefits:

Diverse career progression opportunities to grow, develop and specialise in areas of interest

Access to Luxottica's Institute of Professional Development including fellowship programs and post-graduate scholarships

An in-depth graduate pathway program supported by a local mentor and team

Local and global volunteering opportunities through our charity partner, OneSight

A yearly product allowance and product discounts to treat yourself, family and friends



Next Steps
To be considered for this opportunity, please click apply and send your cover letter and resume today!
Essilor Luxottica has announced it will be requiring Australian and New Zealand team members to be fully vaccinated against COVID-19 (subject to medical and religious exemptions).

As an inclusive, team-first company, our people are at the core of everything we do.
We are a highly diverse group of over 80,000 individuals in 150 countries, we are united as one enthusiastic community of dedicated, fun and passionate people. We have always been committed to making the best glasses possible to enable people to enjoy the beauty of life in all its forms.
A unique brand portfolio that includes proprietary brands such as Ray-Ban, Oakley, Vogue Eyewear, Persol, Oliver Peoples and prestigious licensed brands such as Giorgio Armani, Burberry, Bulgari, Chanel, Valentino and Versace is among Luxottica's core strengths.
We care deeply about creating a workplace where our team members feel valued, respected and empowered. We are committed to providing equal opportunity regardless of gender identity, ethnicity, disability, sexual orientation or life stage.
We value flexibility, and encourage our team members to work in ways that meet their work/life commitments and support their wellbeing.
We work hard to create a safe and inclusive environment for all, and most importantly, we're all about creating better experiences – for our customers and for each other.

Job Segment: Medicare, Ophthalmic, Optometry, Healthcare