Master Data Specialist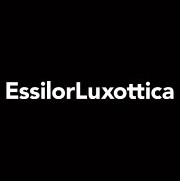 Luxottica Group SpA
Italy
Posted on Thursday, October 26, 2023
WHO WE ARE
Luxottica is a leader in the design, manufacture and distribution of fashion, luxury and sports eyewear with an expansive portfolio of both proprietary and licensed brands. As part of the EssilorLuxottica Company since 2018, the Group combines two centuries of innovation and human endeavour to elevate both vision care and the consumer experience. The Company offers superior shopping and patient experiences with a network of 18,000 stores, including world-class retail brands like Sunglass Hut, LensCrafters, Salmoiraghi & Viganò and GrandVision. Every day, EssilorLuxottica's 180,000 employees in 150 countries work to bring the Group's Mission to help people 'see more and be more' to life.
ENVISION YOUR FUTURE JOB
We are looking for a motivated, curious and enterprising talent to join us at our Operations Headquarter in Agordo (BL), where the history of our Company got started.
As Master Data you will contribute to the information sharing process with Engineering, Manufacturing, Controlling, and other Functions. You will perform activities related to automated extraction of data, adaption of data, data mining, forecasting, budgeting, prediction of cycles time, and lots more.
Here some responsitiblities you will have:
Analysis of industrial labor processes to define production cycles in terms of time and methods
Labor costs forecasting in order to define sales prices
Data control to ensure compliance within different plants
Budget forcasting and planning activites with system implementations for process changes, automations or industrial process transfers between plants
Industrial processes comparison between different plants
Bill of materials / production cycles data extration to obtain key data and KPI related to the object of the analysis.
PORTRAIT OF A PERFECT CANDIDATE
Each and every one of us lives, breathes and shapes the success of the company.
You know you are a Luxottican when you recognize yourself in our 4 characteristics (imaginative, passionate, entrepreneurial, simple and fast) and:
You do not see problems, you just see solutions
You love challenges and you take your responsibility seriously
You have good computer skills (JAVA and C++ is a plus)
You are a flexible person, able to adapt in a context of constant change
You can handle high levels of stress
You can proactively organize your time and activities to get things done
You have strong facilitation and communication skills
You can speak English fluently

Job Segment: Retail Sales, Retail