Head of Controlling UK&I Wholesale (Maternity Cover)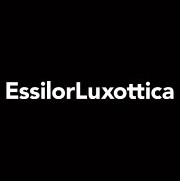 Luxottica Group SpA
London, UK
Posted on Friday, October 27, 2023
Head of Controlling UK&I Wholesale (Maternity Cover)
WHO WE ARE
We are EssilorLuxottica, a global leader in the design, manufacture and distribution of ophthalmic lenses, frames and sunglasses. The Company brings together the complementary expertise of two industry pioneers, one in advanced lens technologies and the other in the craftsmanship of iconic eyewear, to create a vertically integrated business that is uniquely positioned to address the world's evolving vision needs and the global demand of a growing eyewear industry.
With over 180,000 dedicated employees in 150 countries driving our iconic brands, our people are creative, entrepreneurial and celebrated for their unique perspectives and individuality. Committed to vision, we enable people to "see more and be more" thanks to our innovative designs and lens technologies, exceptional quality and cutting-edge processing methods. Every day we impact the lives of millions by changing the way people see the world.
JOB SCOPE AND MAIN RESPONSIBILITIES:
This is a leadership role within the UK&I market of the EMEA wholesale organisation. The UK&I market is the largest revenue contributor within the North Cluster of EMEA.
We are recruiting to temporarily replace the incumbent for a period of 12 months whilst they are on maternity leave. During this period, the replacement controller will be expected to lead a range of key transformation projects initiated post merger of the Essilor and Luxottica companies.
They will play a key role as leader of a team of nine, with responsibility for financial planning & analysis (FP&A), pricing and key account finance management (pricing/KA), alongside broader commercial finance controlling.
AREAS OF RESPONSIBILITIES AND RELATED ACTIVITIES:
(Order the responsibilities by importance, specifying a title for each one)
Financial Planning & Analysis
S

upporting the directorate and management teams with financial insight to enhance key commercial decision making; and seeking to improve financial awareness, controls & understanding across the business and departments;

preparing and reviewing of budgets, forecasts and plans ensuring that Sales and Marketing are responsible and accountable for any key assumptions made;

preparing timely management reporting information with supporting analysis of key variances, detailed review of commercial and operational performance and KPIs and business drivers;
Commercial Controlling, to include pricing & KA contract management
managing pricing, trading terms and contract analysis for key accounts;

developing relationships with key stakeholders both internal and external including the Sales force, Marketing teams and the Directorate;

developing strategies and processes to ensure the achievement of departmental and company objectives;

monitoring team performance and supporting them to reach targets;
Other
Supporting the accounting team (local & at shared service centre level) in managing period end end closure, ensuring all necessary reconciliations are undertaken and all supporting documentation is available for review;

project work as and when required;
NETWORK OF INTERACTION:
(Describe the relations between the position and internal department/functions and/or external contacts)
INTERNAL : Finance, Commercial, Marketing, North Europe Senior Leadership Team & GBS
EXTERNAL : Limited interaction with KA (e.g. Boots, Asda)
TECHNICAL SKILLS - PORTRAIT OF A PERFECT CANDIDATE
(Order the technical skills needed by importance, WHAT ARE THE REQUIREMENTS THAT THE IDEAL CANDIDATE SHOULD HAVE?)
be a Qualified accountant;

have significant experience in an FP&A, commercial finance or business controlling role;

have experience in team leadership

have advanced Excel and data manipulation skills with experience of dashboard design;

preferably have had experience using Essbase, SAP, and Hyperion;

be a strong communicator and must be able to liaise effectively with non-finance teams such as Sales and Marketing;

possess the ability to work to very tight deadlines and juggling multiple priorities;

be able to drive through changes;

be diligent with strong attention to detail;

have a good understanding of business as well as financial issues.
CANDIDATE PROFILE:
Refer to section E above for qualifications required. I would suggest sourcing candidates from FMCG, manufacturing and professional services firms.
LANGUAGES:
Fluent written and spoken English
Other languages desirable
INTERVIEW STEPS:
Round 1 – HR screening, Round 2 – Samantha Burton to interview, Round 3 – Hamish Anderson to interview.
OVERALL COMMENTS:
N/A – nothing else of note.

Job Segment: Ophthalmic, Healthcare